Magic the Gathering art can be really cool at times, so here's a couple of nice pictures from the next set that tickle my fancy. This is "Cult Guildmage" by Victor Adame. Really cool how red and black are used for parody and entertainment, not just evil.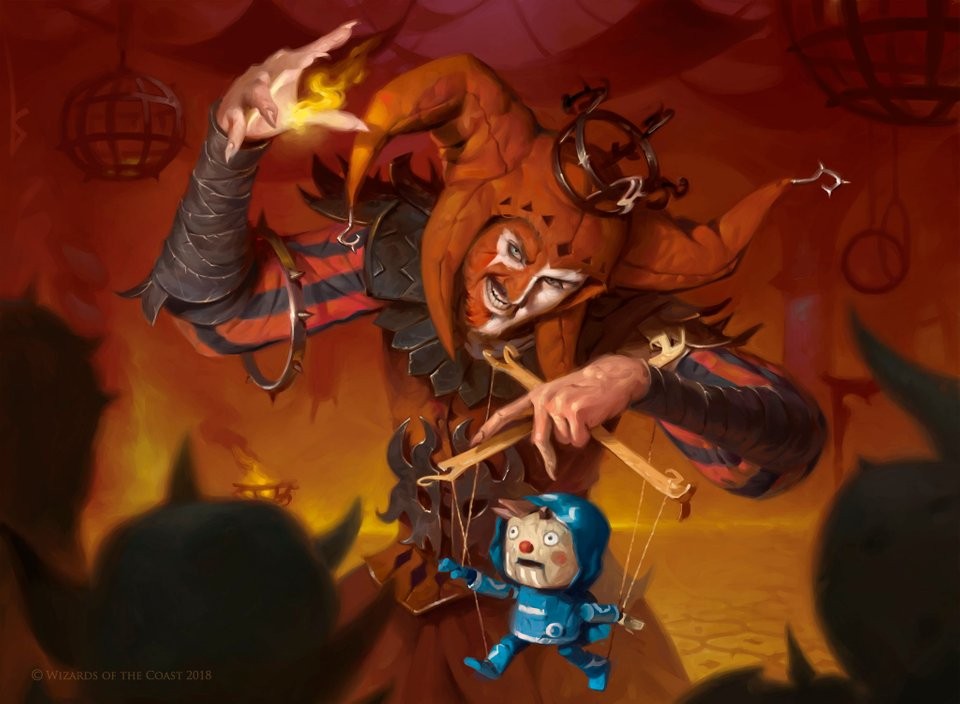 ---
About TheBlondeBass
one of us since 11:32 PM on 12.03.2015
Fr͞e͝n̡c͜h C͞a͠n̵a͝d̀ian game̶r̸ th͏at ̷h͡as t͏ra̕ņscen͡d́e̶d ̨humąn f̷lȩşh.̵
͟
̀C͘urr҉ęnt̀ gen ͘s̵yste҉m̡s̡ us̶ed̕:͢ ͞PS4, ̛Şw̨it҉c͡h,̵ 3͡DS̴,̵ ͏Vi͠tà,͢ ̵P͝C.
͜
Now͏ á real d́eal͠ ҉em͞p͢l͝ơy͏ed̷ sof̕t̀w̛a̶r̸e̕ ̴e̶ng̵iņeer͞!