I was going to include all of this stuff in my upcoming first birthday/Destructoid world tour (wherein the world consists of the UK, Canada, the US and Australia) wrap-up post, but once I had finished writing that thing it was 8 pages and that was without any pictures. Seriously, Hideo Kojima is more concise than I am. Anyways, while Iím busy cutting that thing down into something more manageable I figured that Iíd put up a post featuring some of the cool swag that I was sent in the last while. Hope you all enjoy coveting my stuff! :D
First I wanted to put up a new picture of my laptop, which Iíve been getting Dtoiders to sign since PAX. Unfortunately some signatures have worn off, but shortly after PAX I was able to get a hold of a clear adhesive sheet, so even though some of those signatures faded a bit before I got it on the rest are now totally safe. Iím trying to find another sheet to protect the other signatures. But havenít found anything quite yet. Hang in there little black felt marks!
(click the image for a larger version)


I love you too Dtoid. I love you too :D

P.S. <3

P.P.S. Relevant image: what Aerox does for fun.




P.P.P.S. Another relevant image: Gutless Wonder drops his pants at Dysons place. Look how happy CTZ is!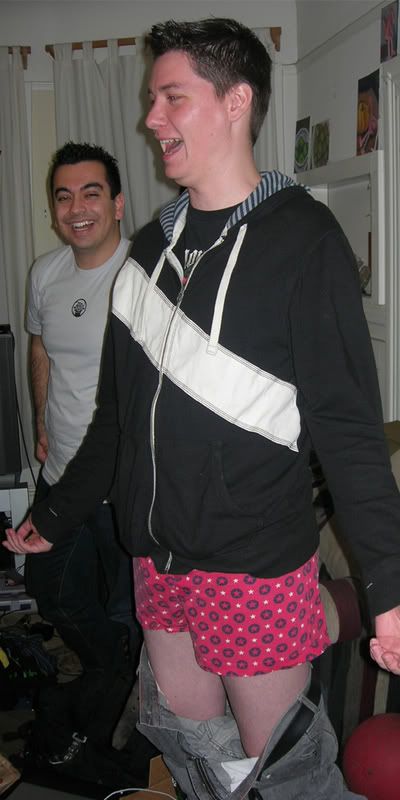 WE NOW RETURN YOU TO THEM VIDJA GAEMS THAT ALL THEM CHILLUNS BE PLAYIN THESE DAYS. OH LAWD!