Happy Birthday, RiffRaff! If you were near, I would press you to my Heston bosom and suckle you with Birthday joy. Alas, you live in the giant grease fire that is New Jersey, and so you'll have to settle for my glorious visage and well-wishes.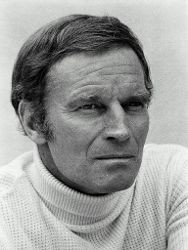 - From my cold, dead hands.
---
About The Actual Charlton Heston
one of us since 6:46 AM on 12.24.2017
I'm actually Charlton Heston. What, were you expecting some purple prose? An overwrought introduction? Get off of my property, you filthy God damn hippie.