For the basics, check out my
forum intro thread.
Or for the lazy, here's all you really need to know about me summed up in one picture: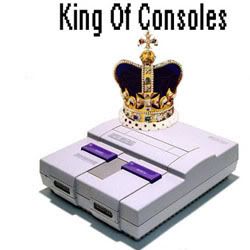 Now that that's done with, let's move onto the blog itself. This blog isn't going to contain any news. Like EVER. Like NEVER EVER FOREVER NEVER. I have no intention of doing anything other than posting original content (mostly just pictures that I make with my extremely limited photoshop skills along with original stories and whatnot). The bottom line is that I think that there are plenty of people doing editorial/reviewer style content already, and so instead of adding to the glut, I'll just stick to what I know:
Dicking around :D
Now enjoy... or DON'T!
My one year anniversary:
I did a bunch of traveling and met a bunch of Dtoiders whilst doing so. Here's my one year anniversary/travel summary audio
c-blog
.
Other work:
I also write for a site called
Negative Gamer
which was started by
Wardrox
. It's super cool and full of dinosaurs. RAWR!
Destructoid Cards
I've made many a card for many a Dtoider after getting the idea from a forum thread in which Atheistium posted a template and a challenge. Currently I'm a little too busy with school/work/fighting enemies of truth and justice to make more, but I'll get another batch out eventually. Here are links to all my Dtoid card posts!
FooLiz, Blehman and Requests: The beginning
Booster Pack 1
Booster Pack 2
Booster Pack 3
Booster Pack 4
Booster Pack 5
Booster Pack 6
Booster Pack 7
Booster Pack 8
Booster Pack 9
Booster Pack 10
Booster Pack 11
Booster Pack 12
Booster Pack 12.5
Booster Pack 13
Booster Pack 14
Secret Booster Pack 1
Secret Booster Pack 2
Secret Booster Pack 3
Rules Post 1
Rules Post 2
Cards (jpegs)
Photohop Files
Frontpaged Posts
Destructoid card wrap-up post
Katamari Damacy: The Ultimate Murder Simulator?
Why Fanboys Are Better Than You
(Header images from https://thewsk.deviantart.com)