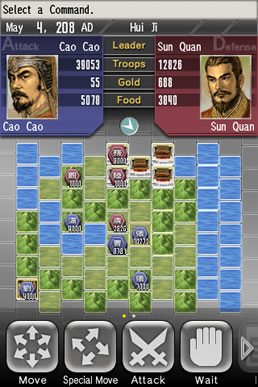 I had no idea Koei was doing iPhone games...
This is their first, and it appears to be a port of the strategy game based on The Romance of Three Kingdoms and it looks like they are making it more friendly for newcomers.
Hopefully it will be more newcomer friendly because I've heard it's a ridiculously hard!
But is it a good time to release it? There doesn't seem to be anything new worthwhile on the iPhone, but on other platforms we have too much on our plate, it's likely to get lost between the hardcore players with Borderlands, Torchlight and so many other game out now... even if you did buy it would be forgotten amongst all the new titles...
Let's hope it does well, because their might be a chance of us getting a Dynasty Warriors Touch or Samurai Warriors Touch in the future!
---
LOOK WHO CAME:
Tanukitsune