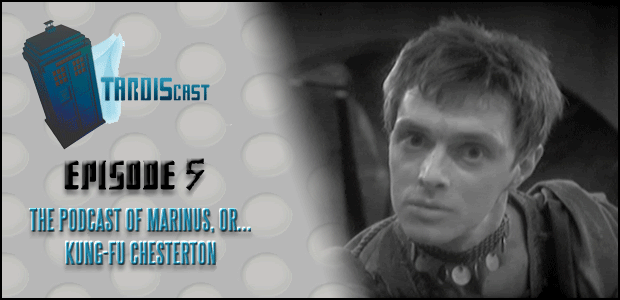 Another week, another episode of classic Doctor Who for TARDIScast to review! This week, we looked at the less-appreciated serial, The Keys of Marinus. There were plenty of curious and funny moments in the story that were brought up, not to mention brains in jars, dollar-store traps, stagehand groping and Hagrid the sex offender! Before talking about the serial, we went over our personal best and worst episodes of new Doctor Who.
(
Direct Download
)
Show Notes:
Cast:
Derek
(Guncannon)
, Jack, Molly
(Mollygos)
, Matt
(blindchef)
(who unfortunately had to leave early due to technical issues), David
(Hei)
, and SPECIAL GUEST STAR Chris
(Scion of Mogo)
.
0:30:
Intros.
2:04:
Segment 1: Favorite Doctor Who episodes (2005-present).
17:35:
Segment 2: Worst Doctor Who episodes (2005-present)
.
25:14
: Derek's rant about The End of Time.
50:42:
Segment 3: Classic Who Review: The Keys of Marinus.
1:14:02:
No means no, Hagrid!
1:28:45:
Wait. Why did they get into this mess in the first place?
1:36:25:
End of show farewells, pimping and future episode discussion.
1:40:24
: BONUS POST-SHOW MATT THE ROBOT!
Next Week:
Get your sacrificial knives ready for
The Aztecs
!
Subscribe on iTunes!!!
Check out our forum thread!
Follow us on Twitter!
Email your questions and comments to:
[email protected]
Music and Clips Copyright BBC.
---
LOOK WHO CAME:
TARDIScast
Uber Mashu 1
Gobun 1