Normally for most iterations of Pokemon, we have to wait for full release titles to get a shakeup in the metagame and see something new. Sometimes we get a small change in the form of new move tutors appearing to give unexpected Pokemon new moves but usually the lack of brand new moves or new Pokemon makes most in-between releases very fluffy titles in terms of hard game balance. But Omega Ruby and Alpha Sapphire have one leg up on this rule: new mega evolutions. It seems for ORAS, Game Freak can work around introducing anything too new for a remake and introduce new mega evolutions to older, more beloved Pokemon. As we've seen with X and Y though, not all megas are made to be equal. Mega Blaziken is king of offense while a mega for Banette was interesting but ultimately a waste (his best feature being a mega capable of a priority Destiny Bond. Yay! Priority sacrifice!).
The coming megas for ORAS look interesting and fun, but I'm afraid of how capable some of them will be. The bar has been set high thanks to the likes of Mega Blaziken, Gengar, Lucario, Kangaskhan, Charizard (both  X and Y), and Mawile. Remember when nobody used Mawile? Thanks to Serebii listing all revealed ORAS megas, we can review and speculate on the effectiveness of some of the new megas. There's a lot of revealed data such as confirmation of the 100 point boost distribution and abilities, but having it on paper and having it in practice are two different things so there's only so much we can speculate on. Mega Garchomp receiving a huge boost in sacrificing speed seems negligible but in practice this fact makes Mega Garchomp unpopular in favor of its standard form.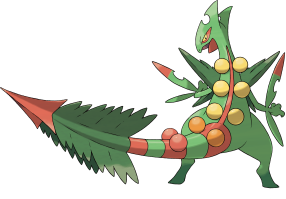 Mega Sceptile
Personally what I was looking forward to most since I personally own a mixed attacking Sceptile. Sceptile has always been number three due to Swampert being able to set up Stealth Rocks with bulk and Blaziken being Blaziken (with a Life Orb + Speed Boost set). Grass has never been a useful offensive type and Sceptile doesn't have any supporting options. Mega Sceptile attempts to rectify this seemingly impossible problem by making it part Dragon. Sure!? Why not!?  
Sceptile also receives Lightning Rod as an ability. At first, this seems like a waste considering the mega form is already 4x resistant to electric. On second glance though, Sceptile's strength has always been special attack though and with Swords Dance and no way to boost special attack, this makes potential sets capable of doing either offensive sets well or even, once again, a powerful mixed set. Dragon is a very effective offensive type, being resisted by very few types even in this post-Fairy age. And it just so turns out that Grass can hit Fairy just fine. Still, Grass can be seen as a liability. So while I've been hopeful and praising Mega Scep, being an offensive Grass-type is a very big unknown. We also don't know if Sceptile will have ready access to good Dragon moves. Like Mega Ampharos, he can't learn Draco Meteor but even worse, learning Dragon Pulse thus far is relegated transferring one that learned it from a move tutor in B2W2.
Rating: 3/5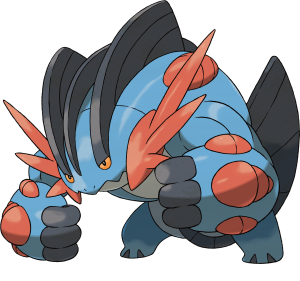 Mega Swampert
After a dose of anchor arms, Mega Swampert is ready to pummel his foes into the ground where they'll feel even more powerful Earthquakes! Mega Swampert's already been confirmed to gain more attack and more bulk. Pretty pedestrian buffs but effective so far as far as improving a Pokemon goes. The real kicker here is that Mega Swampert gets the coveted Swift Swim ability.  
Granted, this won't make Mega Swampert a speed demon, let alone one that continues to be a speed demon after five to eight turns. But this will most likely allow Mega Swamps to outspeed a veritable zoo of competition that are normally comfortable moving before a slow ass like Swampert. Combined with increased bulk, you have a tank strapped with boosters ready to wail on unsuspecting Pokemon. Imagine pitting this thing against Lucario in the rain. Lucario is fast but I bet it isn't Swift Swim fast. While this temperament is dependent on rain, this could very well be like having a second Choice Scarfed Garchomp slinging Earthquakes around without the lock.
Rating: 5/5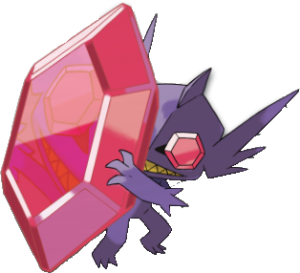 Mega Sableye
Sableye wasn't exactly itching for a mega. With Prankster, Sableye was capable of effectively annoying a team with a variety of priority like Fake Out, Shadow Sneak, Will-O-Wisp, Confuse Ray, Taunt, and Toxic among others. But Mega Sableye now promises to provide Sableye with options outside of annoying your opponent indirectly. An increase in defenses and special attack gives Sableye an offensive presence. Its mega form even provides a legitimate choice between mega evolving or not with a pivotal change in its ability.  
Prankster becomes Magic Bounce, being a member of an exclusive group of Pokemon with access to this useful defensive ability which most usefully reflects Stealth Rocks back, among other things. In fact, Mega Sableye is just about the only Pokemon that can take a stray hit. Other Pokemon like Espeon or Mega Absol absolutely must be sure they'll be reflecting a non-attacking move or else they'll be losing a significant chunk of health on a wrong guess. Mega Sableye on paper can take a few hits, reflect support attacks, and fight back all by itself.
Rating: 4/5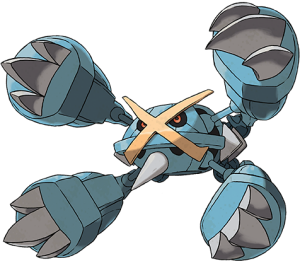 Mega Metagross
Metagross was another one of my favorites, being a powerhouse Steel/Psychic back before X and Y released. With the advent of X and Y though came detrimental nerfs to Steel's defensive posture. Without a resistance to Dark or Ghost, many Steel-types were adversely affected, including the powerhouse Metagross. Like Alakazam before it in gen 3, it lost its luster much in part due to Psychic being a disastrous defensive typing against popular Ghost and Dark attacks. Even with Metagross' super powered hits, STAB Steel attacks just weren't a big draw to negate Metagross' growing weaknesses.  
That's probably why Mega Metagross sounds like it'll be joining Mega Blaziken and Gengar in the ubers tier because Megagross receives insane buffs that are reflective of a sore loser who took his ball, left, and came back with a flail. Megagross receives all around buffs across the board but has a particular focus making up for its speed.  With enhancements to its already powerful attack, defense, and boosts in the special spectrum as well, Mega Metagross is reported to have a significant boost in speed to turn this metal computoid into a dangerous sweeper with nuke worthy Meteor Mashes. And they will be nuking things because it even gets Tough Claws as an ability. The infamous ability which boosts Mega Charizard X's contact moves by 50% is now primed on Megagross to turn STAB Meteor Mash and Zen Headbutt into life changing decisions of switching out for the opponent.
Rating 6/5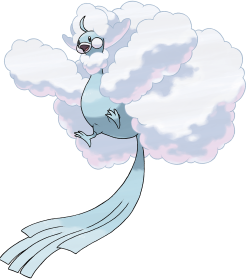 Mega Altaria
ORAS is certainly putting up a load of forgettable Pokemon and giving them a second chance at being competitive. Altaria took the news of the incoming Fairies and decided to partially jump ship and become part Fairy. It partially jumped ship because it's still Dragon; a Dragon/Fairy dual type which has the same logic as a Fire/Water type. Altaria actually had access to Moonblast long before news of Mega Altaria but it turns out it doesn't need to rely on it for STAB.  
First off, Mega Altaria's ability is Pixilate, transforming all Normal-type moves into Fairy-type while providing a 30% boost. This allows Mega Altaria to use Hyper Voice as a Fairy attack that has the advantage of bypassing annoying defensive strategies like Substitute.  
Secondly, Mega Altaria gains increased offensive power and defense, rounding out Altaria's bulk while giving it the power to actually fight. While Altaria has always struggled to carve out a niche for itself from better Dragons, Mega Altaria has a unique charm of being a bulky, Fairy/Dragon that will have a mix of interesting resistances (Fairy is immune to Dragon, one of Dragon-types' few weaknesses).
Rating 3.5/5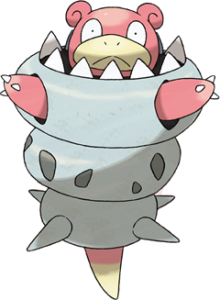 Mega Slowbro
Slowbro has always been one of the premier bulky water types. Water/Psychic provides a lot of opportunity to take hits and its high defense was perfect for taking stray Earthquakes and Close Combats. Many megas are often offensively designed and Mega Slowbro takes this chance to be one of those rare defensive megas. Mega Slowbro's reveal has already demonstrated an insane bump in defensive power. Not many Pokemon laugh off a Dragon Claw from Mega Charizard X and Megabro does exactly that, shrugging it off as a mere 25% blow.  
Megabro is likely to be plenty good but situational in choice compared to using it over its base form as there are a few consolations done in the process. Mega Slowbro gains a huge defensive boost but loses Regenerator as its ability in favor of a much more situational Shell Armor. Instead of regaining 33% health on a switch, critical hits will never happen instead. While Megabro still has Slack Off as health recovery, especially with its sky high defensive scores, it still is a mortal blow to Slowbro's longevity. Slowbro can help retain momentum by switching out to hard counters and recovering health, but Megabro will be more focused on toughing out hits in the long run, walling and stalling hits with Slack Off and staying in.  
Megabro's potential for walling was impressive at first but further testing of losing Regenerator might be the clincher to its overall value.
Rating: 3/5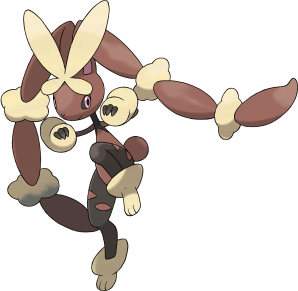 Mega Lopunny
Quick! Name another Pokemon you think deserves a second chance. If you said Lopunny, you're really weird. But hey, Mega Lopunny has very envious qualities that make it a strong candidate as a Fighting-type mega on your team.  
Mega Lopunny gets everything you need for an aggressive late game sweeper. It gets boosted attack and speed, access to moves like Jump Kick and Fake Out, plus an interesting Fighting/Normal dual type and a complimentary ability to boot. Mega Lopunny gets STAB on really good moves, gets Scrappy as ability, letting all its best attacks hit Ghosts, and retains its Ghost immunity from its Normal-typing. This means Mega Lopunny can ignore any potential Ghost-type switch ins thanks to Scrappy and conversely switch in on any nasty Shadow Balls or Shadow Sneaks.  
Basically, Mega Lopunny gives you everything you want from a hard hitting Fighting-type without many of the problems. While Mega Lopunny lacks that critical ability to learn Swords Dance, a Mega Bunny trained to hit hard and fast is by no means a bad strategy.
Rating: 4/5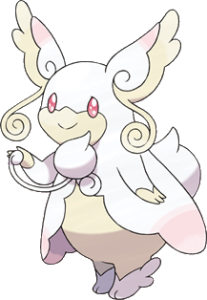 Mega Audino
Audino fits the same mold as Chansey but unfortunately doesn't have much to help it leave Chansey's massive shadow. It certainly rewards grinders with XP but it doesn't have the same spread in bulk to let it compete with Blissey or Chansey. Audino and even Mega Audino are mostly designed for doubles and triples, where its slew of support moves have more space to shine. But that makes Audino and its Mega form largely irrelevant in a singles battle.  
Mega Audino mainly gains increased bulk. Considering it's HP pool has always been above average and both defenses were just below average, receiving a big boost to those defenses while retaining HP is a big deal to making Mega Audino a long lasting bulky support Pokemon. While it lacks offense, the fact that it's hard to kill in a multi-battle while it can heal its partners means it offers a tremendous boon when it has teammates. On one hand, targeting it in a multi-battle means feeling like you're beating your head against a wall. Target its teammates though and their damage can be healed by Mega Audino's best move, Heal Pulse. The division in viable targets can be paralyzing and Mega Audino's ability to persevere despite normal medic conventions makes it a great support option. Making your mega a support Pokemon is a matter of preference or strategy but you never know what can be done with creative thinking.
Rating: 2/5.
4/5 on doubles and triples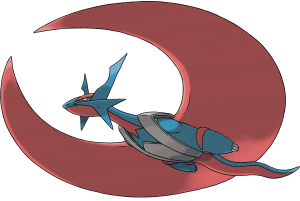 Mega Salamence
Well here comes another uber candidate honestly. Salamence has always been a strong Pokemon with Intimidate bolstering survivability and Moxie offering legitimately scary pulverizing power. Plus being a Dragon-type with an impressive and diverse move pool doesn't hurt either. Mega Salamence took a look at what happened with Charizard and decided a simple boost wasn't enough. So it took something that made a certain other Pokemon scary and gave it to itself.  
Salamence is plenty strong; strong enough apparently according to Game Freak that rather than boost offense directly, Mega Salamence gains a boost to defense. But  that doesn't mean it doesn't get a scary boost to its punching power though because it takes Aerilate as an ability, which was made famous by Mega Pinsir. Guess what Salamence can learn that turns into a STAB Flying-type attack with an extra free 30% boost? Double-Edge. With Double-Edge gaining a massive STAB boost, an additional option in Outrage, Draco Meteor, or whatever else other strong Dragon move you want, plus your choice in coverage from moves like Fire Blast, Hydro Pump, Earthquake, and Stone Edge, Mega Salamence is a dead simple battering ram to utilize. Just take a second to observe what kind of competition Megamence is attacking and choose the appropriate attack. Chances are your Megamence has access to a move that'll do 40% or more to something not specifically trained to take hits.  
Add to increased defense meaning it can take a Rock Slide or Stone Edge fairly well and you have something with a fairly limited range of soft counters. If Aerilate worked for Pinsir, a Pokemon nobody used, Aerilate will work wonders for Salamence, a Pokemon that's still viable for use today.
Rating: 5/5
Personally, I'm looking forward to using Mega Salamence and Mega Metagross while Mega Sceptile will need some serious planning but would be an interesting wild card to catch my opponent off guard. Of course there's Mega Diancie too but Diancie isn't even a available legally yet either so we don't know what it'll be like. If you're getting Pokemon ORAS, who will be your go to mega? Mega Pinsir is by far my favorite mega in terms of utility but I'm a big fan of Metagross and lamented over his nerfing this past generation. I very well might pick him up while Mega Salamence is worth a test run simply due to how much Aerilate was a factor in defining Mega Pinsir.
- Show me your moves
---
---
LOOK WHO CAME:
Marcel Hoang
Dreamweaver 1
ShadeOfLight 1
Hyper Lemon Buster Cannon 1
Luckrequired 1