So I was sitting here at work surfing my normal sites when I came across a link to a craigslist post which I always have a spot in my heart for. There is just something about these that I find so hilarious even if they are real. Here is the new craigslist champ: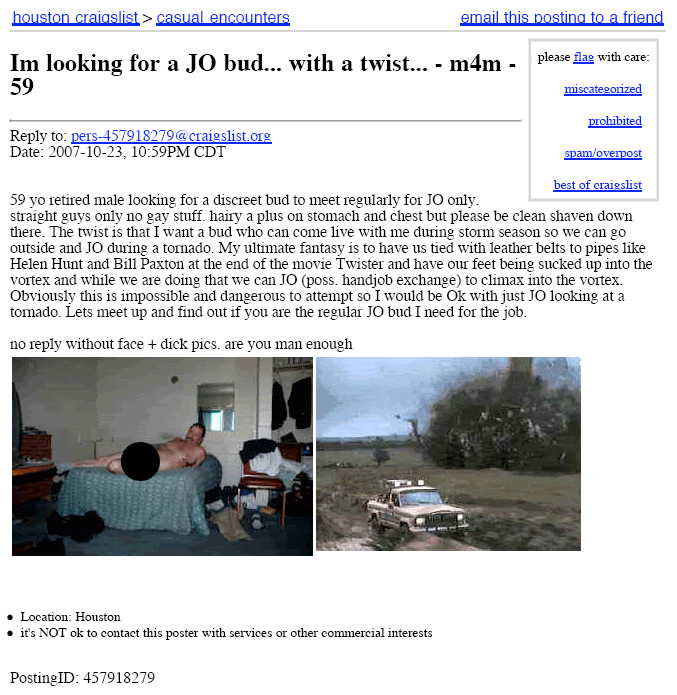 I really hope that this post is a real one, because, there is nothing sweeter than the crazy people with the really fucked up fetishes. ( Tentacle porn has nothing on this)
Editor's note: JO = Jack Off...