It finally happened. I got the Red Ring of Death. After two and a half years of unfaltering invincibility, my Tower of Babel has finally crumbled.
Over those two and a half years, I've watched the 360s of others rise and fall and never felt the longevity of mine would be of any threat.
Ironically, the RRoD usually strikes before the release of a new game, or the purchase of a new game
(Spectral Force 3, in my case)
, and this time was no exception. Now, it will collect dust, until I receive the coffin to send my fallen soldier back home in.
Destructoid users: I thought my console was the
Killdozer
to end all Killdozers, but my arrogance got the best of me.
Now all I can do is grieve....
Now on a lighter note,
I am proud to announce the first annual
SOURGR8PES BIKINI CARWASH
to buy me a new PS3 to pass the time...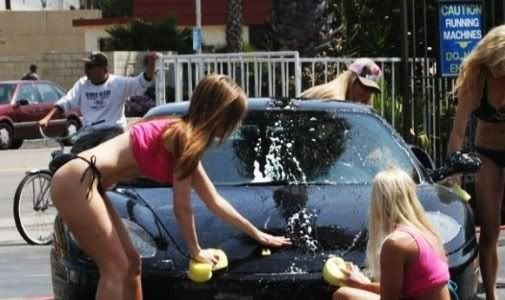 Ladies, do
YOU
have what it takes to wash cars in skimpy clothing while old men leer at you, while I not make money for my not PS3, so I may play not Disgaea 3?
GOOD! Sign up now to become a part of the most prolific bikini carwash since 2 hours ago on the Playboy channel! You shan't regret it, and neither shan't I!
(DISCLAIMER: PROCEEDS WILL GO TO AN UNDISCLOSED SOURCE)