Im quite happy with my setup at the moment... I gots plugged in:
Things that are not collecting dust at the moment
Treamcast (Nothing better than some Street Fighter 3 double impact)
Xbox 360 (COD4 Finally started prestige im glad to see the level up sign again)
Ps2 (Gitarooman FTW)
Wii (Playing Resi 4 again its pretty epic on the wii)
Things that are collecting dust at the moment..
DS Lite (stupid fuckin microphone breaking.. cant get into Phantom hourglass cos of it)
PSP (My brother still playing Sonic 3 instead of actually playing a PSP title..)
Snes (Epicness)
Mega Drive (Epicness)
N64 (Still want to train my pokemon and play pokemon stadium... never got that chance)
3 Dreamcasts.. (Always fucking burning out)
Gameboy Color (Pokemon Silver i miss you)
Thats bowt it really.. Heres some pictures of my setup and my collection of Shenmue merch.. Where the fuck is Shenmue III!!!! oh and also the epic penis shape in my beard before i shaved it off....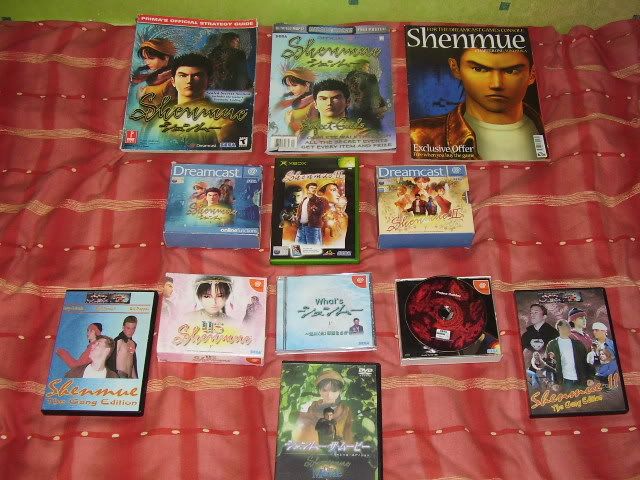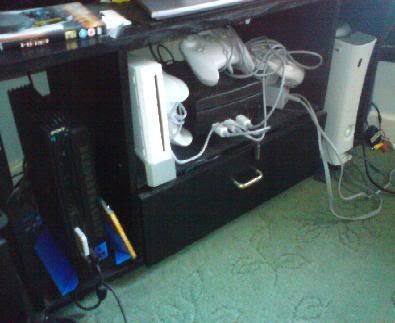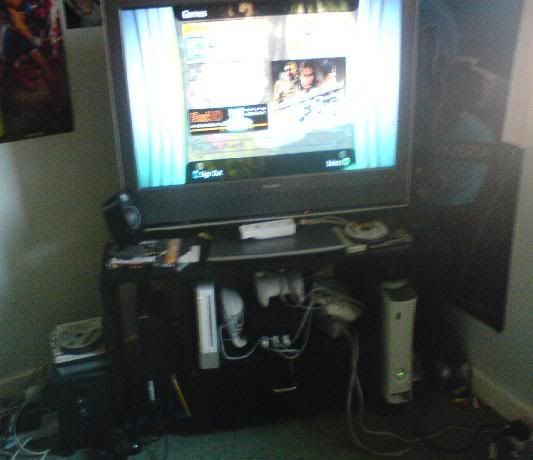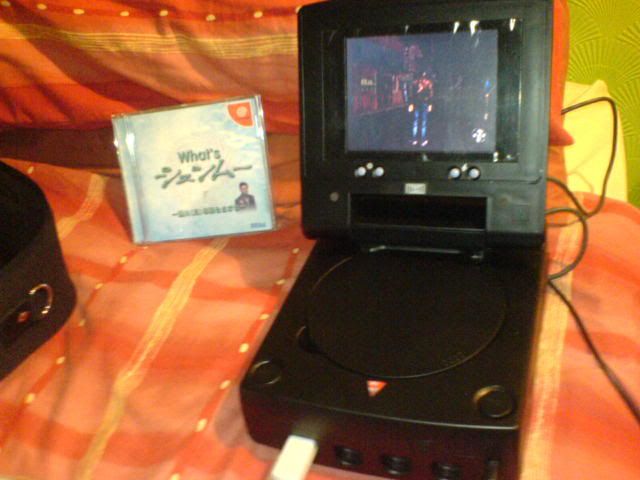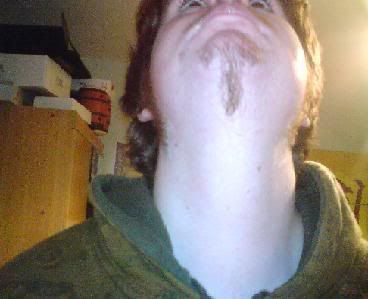 Well thats my first blog for a long time.. Nice one guys... If you fancy a game of COD4 my gamertag is
Snoopbob2005