I've written up a CBlog about the Nintendo Direct from a couple of days ago. It'll be up in about 20 minutes or so. Pick could be related.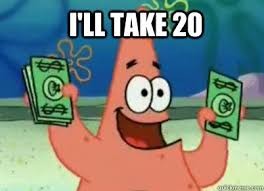 ---
About Shoggoth2588
one of us since 6:55 AM on 06.03.2013
Hello all! I'm Joe, from Maryland! I've was released the same year as Mega Man 2 but I haven't really been playing games until around the time of Mortal Kombat 2's home release. I'm mostly harmless so if you wanna talk to me send me a message I guess. I'll be around, lurking maybe. I'm not sure yet.