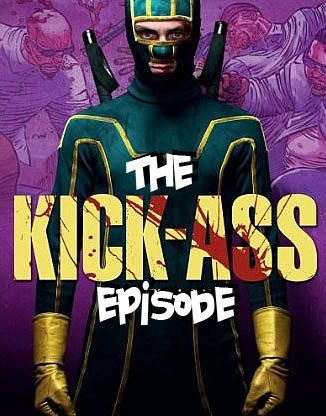 Welcome to this weeks podcast and oh we have a kickass episode for you here. First up we jump straight into Splinter Cell talk. So far I'm loving the game. Thankfully I had some training in Arkam Asylum so the concept of action stealth is not foriegn to me. However I did play Pandora Tomorrow and Chaos Theory so it took some adjusting to the new image of Splinter Cell. In the old games they encourage you to go around and never be seen or even kill any one for that matter. However in Conviction they mechanics of the game support the player into killing everyone in the room. Is this a bad thing? No, of course not but it is the alienation of older players and the hope to appeal to the lesser hardcore crowd. The word "casual" still does not apply to Conviction. In other game news I mention that I am once again addicted to Katamari. I need help.
In the world of Television Holden explains his love of the new show Ugly Americans as I am underwhelmed by Jusified and V.
Jumping into news Starcraft gets an AO rating in Korea and I try to wrap my head around how people need to play a game so bad that they physically die. Meanwhile Sony hates the Green Hornet and Joss Whedon gets to rewrite Avengers. We finish up news with a public service announcement about Net Neutrality.
We reviewed the film Kick-Ass obviously and actually have one of our best discussions yet about the film and what it is saying about superheroes and our current modern world. Enjoy.
to email us we are at
[email protected]
and on iTunes
Linkzors