I like playing around in
GIMP
and making covers and stuff, it's awesome. Sadly I haven't had the time for it lately. Hopefully I'll be able to get back to doing some new stuff this summer.
Since a couple of you seemed to like my Castlevania cover I decided to upload it so you can print and use it if you want to. If you do please send me a pic of the result because I'm currently out of glossy paper and I'd love to see how it turns out.
I did some other covers for some XBLA covers too but I'm not half as happy with these because of the Nintendo seal of approval ruins it all :(. So I never quite finished them thats why some things look a little wierd.
Rush 'N Attack!!!!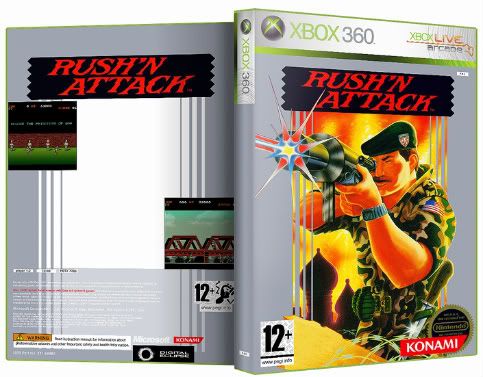 Contra