After two days of feasting over Jul/Christmas/insert random Holiday...I am tired, happy and surprisingly presented with some extra time:
I have queries for the community here:
A) Is it a fault to wander around town in a Santa hat two days before Christmas?
B) is having an erie attraction for Christian Bale a bad thing or is just the truth that resides in apparently so many dtoider's hearts...
C) Are tiny hats really awesome?
D) Why are there not more waffles/Swedish Fish/Swedish discussions here?
E) is the Das Boot theme song by U96 not a fitting Christmas song?
And some random newb said I should mention also bowie(guessing David Bowie)...
Bale+Bowie+Small Hats= ?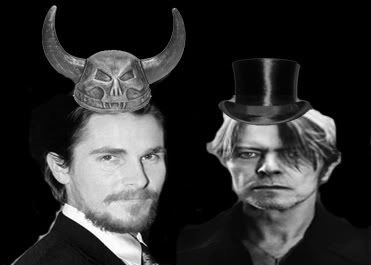 Happy Holidays and remember to enjoy life!