So I bought my new rig about a fortnight ago, but I still haven't got round to posting about it yet. Everything has been running perfectly and I've been playing a lot of Call of Duty 4 which hardly stresses it but is the best game I have on me. I still haven't picked up Crysis, Bioshock, Hellgate London or World in Conflict but I intend to play them through sometime.
Components:
Motherboard -Asus P5E (x38 chipset, PCI-E 2.0)
Processor - Intel Core 2 Duo E6750
Memory - 2x1GB Corsair 800Mhz CL4
Graphics Card - XFX GeForce8800GT 512MB
Hard Drive - Seagate 500GB SATA Drive 32MB Cache
Sound Card - Asus SupremeFXII (packaged with motherboard)
Power Supply - Corsair HX620
DVD Drive - Asus DRW-1814BLT SATA DVDRW
Case - Antec P180B
Monitor - Dell E771P 17" CRT
Mouse - Logitech G5 (Blue 2007 Edition)
Keyboard - Standard Dell US Keyboard
Headphones - icemat Audio Sibera Headphones
Stereo - Sharp CD-MPS660 Stereo
The keyboard, and monitor are from my old Dell. At some point I'm going to get a usb keyboard and a nice big lcd. Perhaps a blu-ray or hd drive, whichever wins the war too.
Enough talk here's the pics: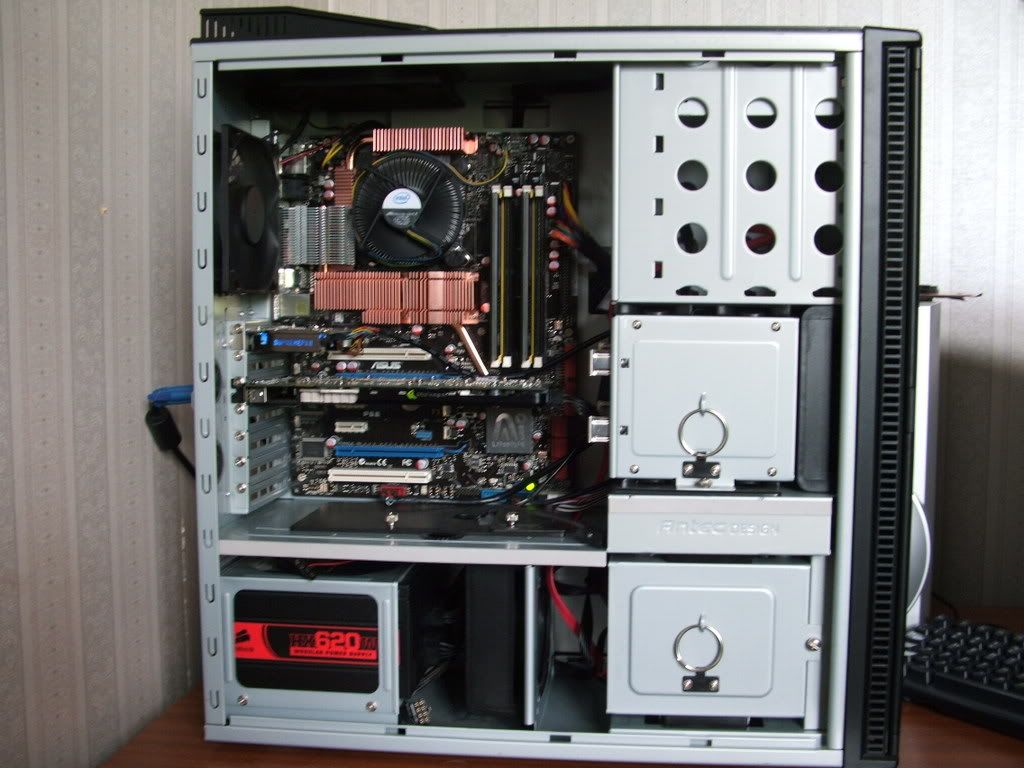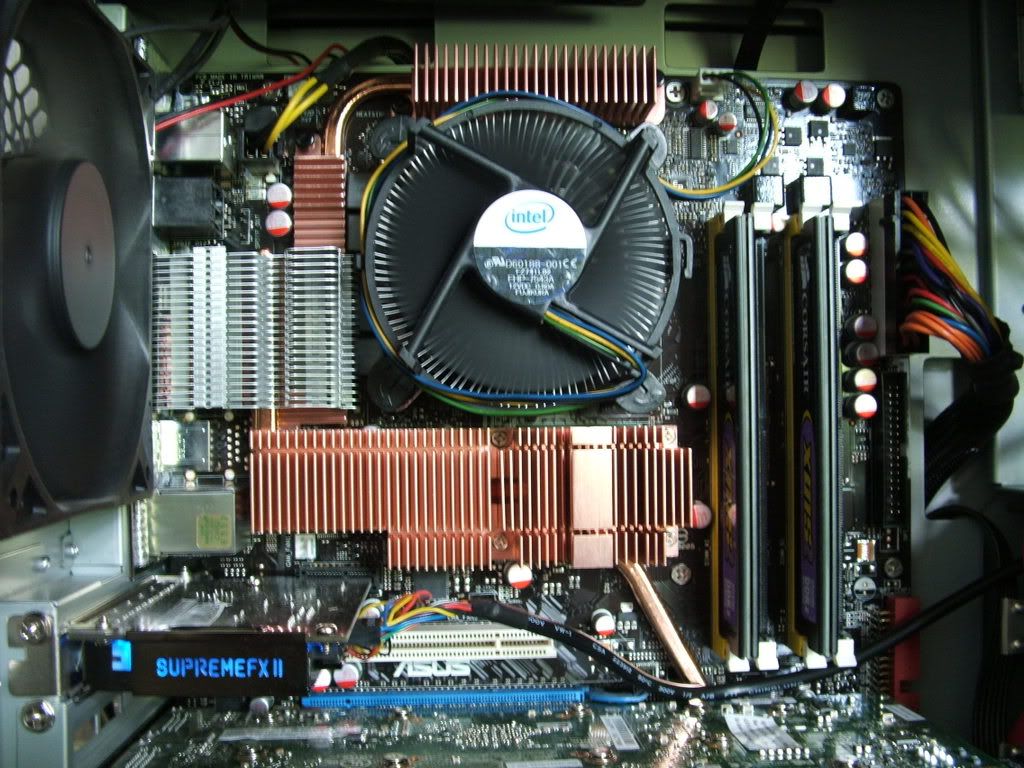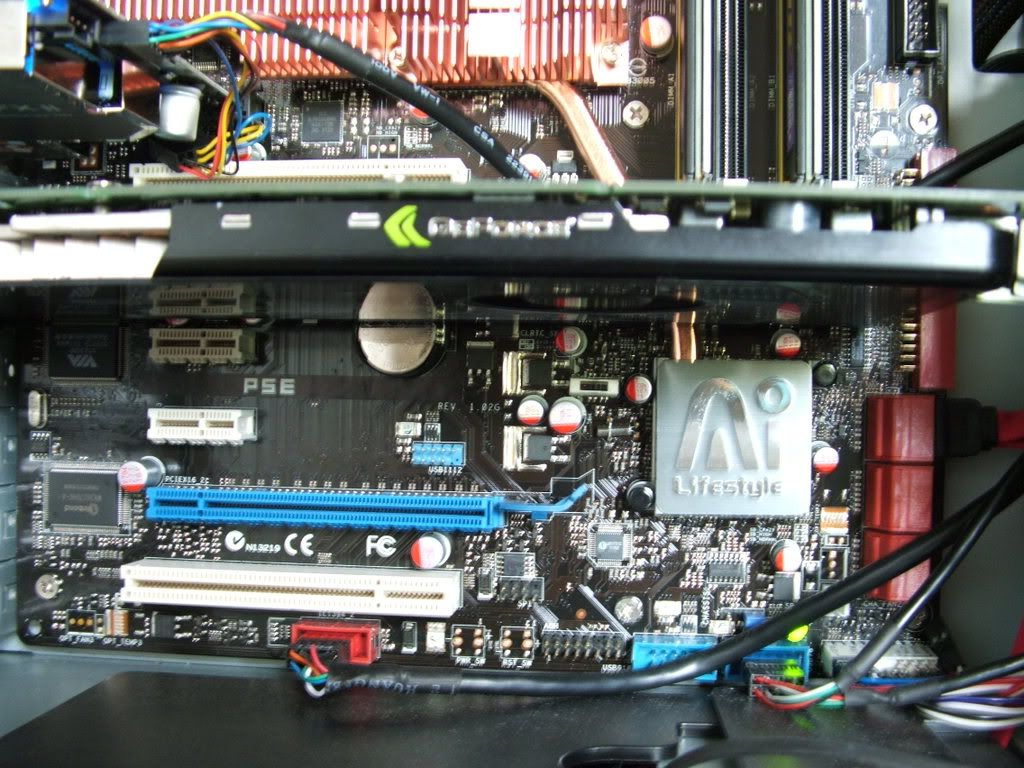 Removable Hard Drive cage: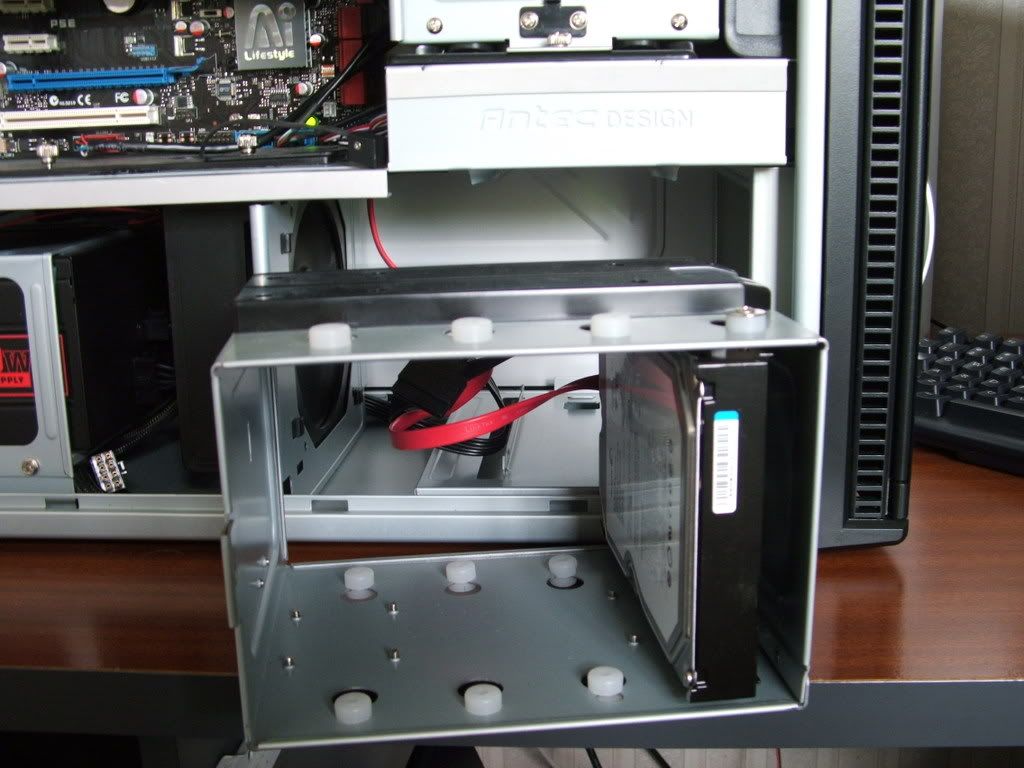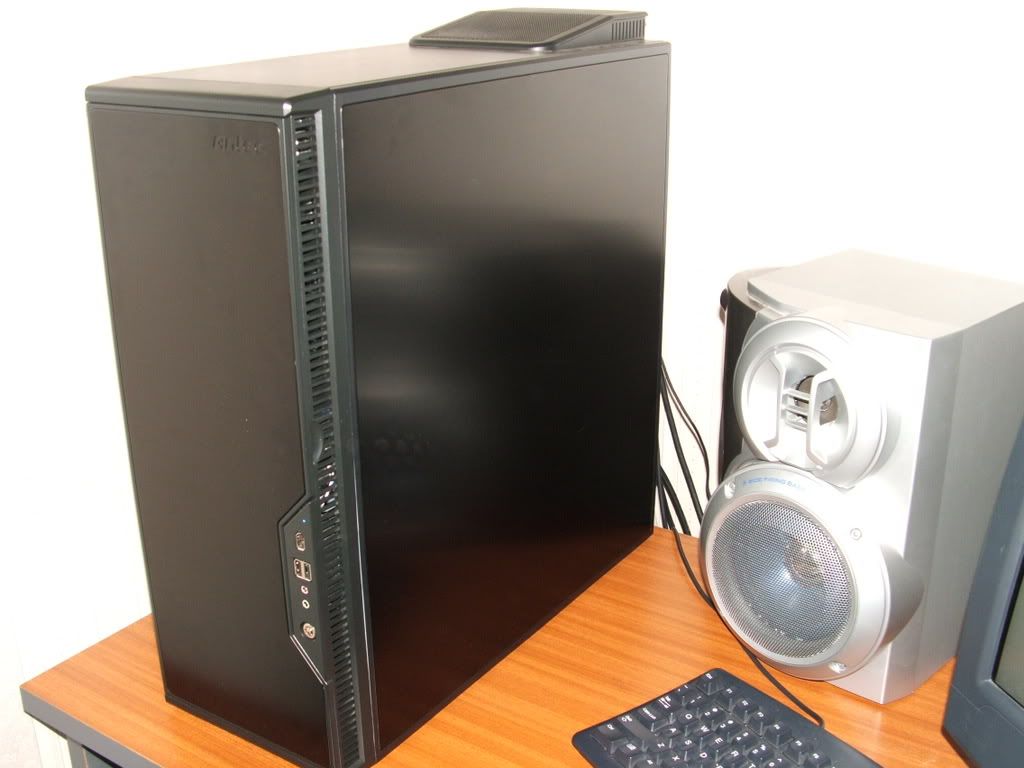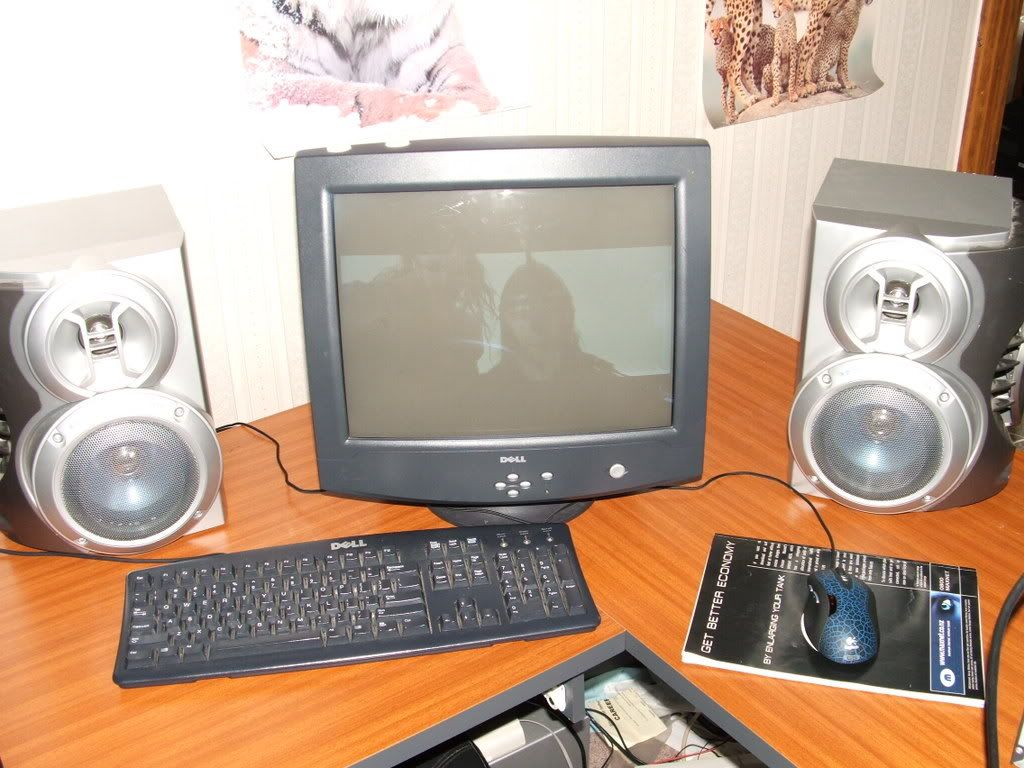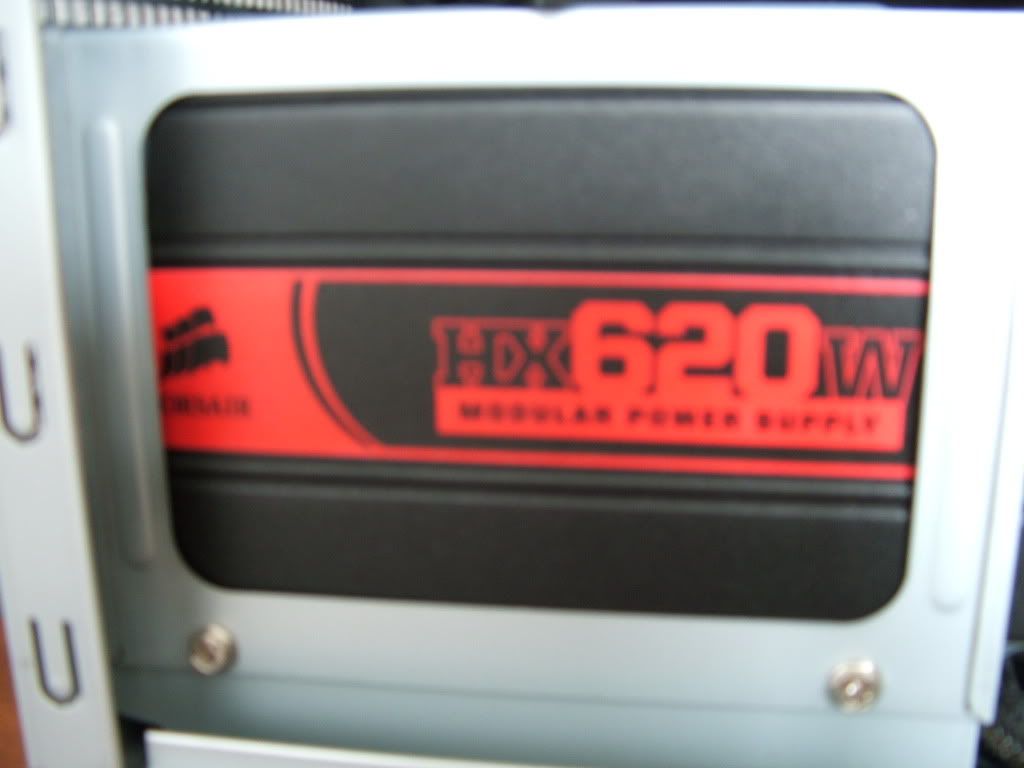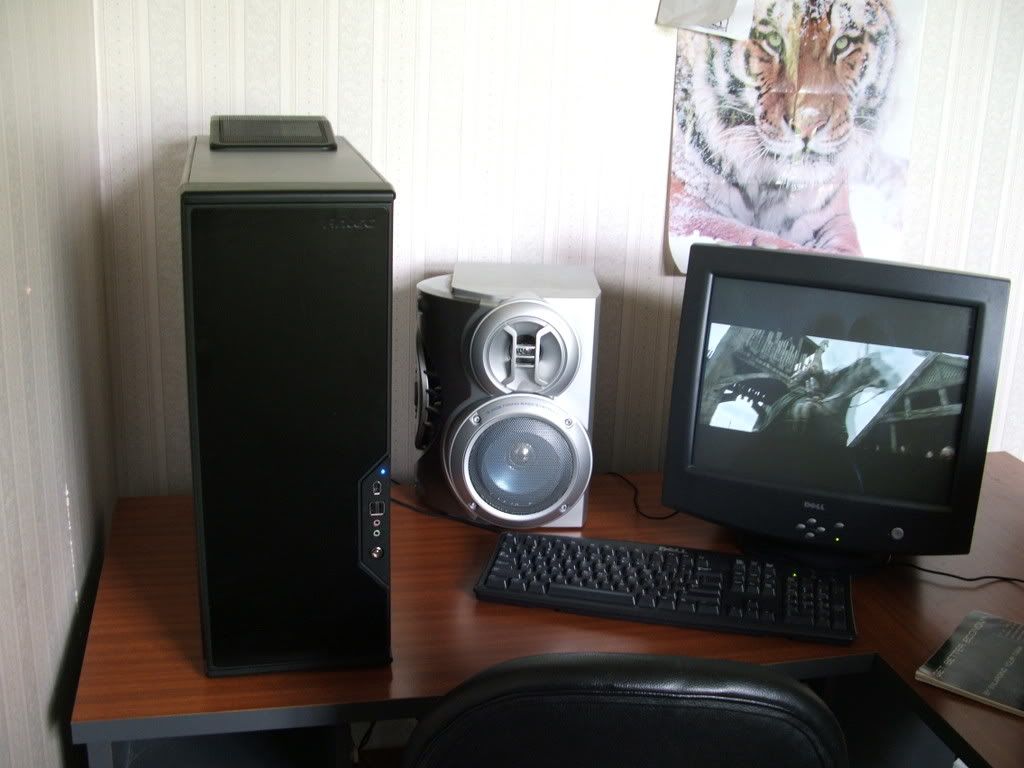 Yeah I'm watching The Two Towers :P