[img]https://avatar.xboxlive.com/avatar/swift robot/avatar-body.png[/img]
Here are the videogaming thoughts of some guy who probably should be working right now. I blog sometimes and comment often. I'd like a job involving videogames somehow but I'm not quite there yet, so in the meantime I just try to enjoy life and play a lot of games.
I wish this was me in my free time.
Frontpaged Articles
I the Author: Regret and Redemption in the Wasteland
[img]https://card.mygamercard.net/swift robot.png[/img]
Everywhere else on the internet I go by the name Swift Robot, this includes Xbox Live so add me if ya like.
I has a PS3 now, my fanboy days are over. Woo for equal opportunity :D
GutsDozer, meet the Mad Cat MkII.
Robots, video games, metal, pron,
djent
, awesomeness and ultraviolence FTW.
I also love me some fighting games too.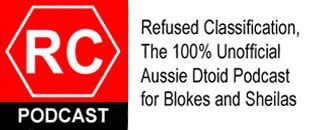 I'm also part of a podcast, a very unofficial one. Made by Aussies for Aussie Dtoiders and other Dtoiders who like to listen to Aussie Dtoiders.
Check that shit out
.
Oh and fire.... fire is good.