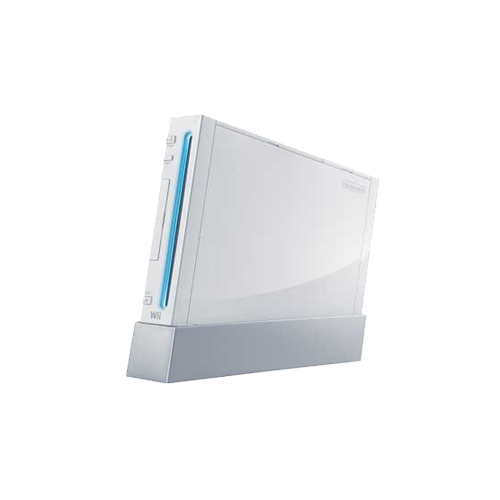 I love my Wii. It's easily my favorite platform to play games on, and while it has it's problems like every other platform, they don't stop it from being such a blast to play. However, I was recently asked to take a look at the video game industry for a class assignment, and that's what prompted me to write this blog. Look at today's market in games and you see that the market is overcrowded with one genre: shooters. Now don't get me wrong, I love my shooters: Killzone, Halo Reach, Timesplitters, etc... All great games, but one can't deny that the market is over-saturated with them. Why is this though? Why did this generation suddenly give more credence to shooters than ever before? Simple, this is the age of High Definition graphics. Gaming has come so far in the past 40 years, some AAA games take more money to make then some movies. When you're making games that cost upwards of tens of millions of dollars, you're going to want to play it safe. So what do you do? You release a shooter, because if it's good enough to garner the attention of just a wee bit of positive press, then you're likely to be in business. This is where the Wii comes in, some people have belied Nintendo for leaving HD out of the Wii's capabilities. However this is why the Wii is so important, it serves to be a shelter for other developers to release games on at a price that is nowhere near as large as your Mass Effects or Heavy Rains.
Let's face facts people, if our industry continues the way it is, we aren't going to be much better off then the film industry is. Releasing mounds of generic crap every month in an attempt to turn a profit and get good reviews. Sure, great games will still be made, but it's going to be so rare that developers won't even bother attempting to go that extra mile. It's a sad state of affairs, consider Lair. Factor 5 was a great studio, pumping out tons of classics. When the PS3 came out, they were there at launch with Lair. They sank so much money into that project that the entire company was essentially betting on this one game to succeed...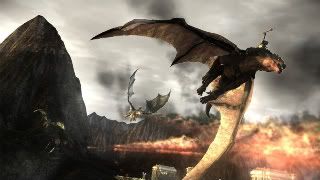 I'm sorry, I was distracted by the sheer amount of badass
And luckily it did, Lair went on to spawn a multimillion dollar franchise and Factor 5 became one of the most heralded studios of all-
Oh no wait... it failed and sunk the entire company, costing hundreds of people their jobs and forcing Factor 5 to close its doors after 20+ years of game development.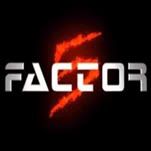 You deserved a better send off you magnificent bastard...
And that right there is why things need to change. Words cannot convey how distraught I was when the Unreal 4 Engine was unveiled. More money will be poured into graphics technology, game companies will attempt to push past that 1080p benchmark that's been set for the last 6 years in search of a new, more beautiful (and far more expensive) frontier. Now don't get me wrong. I'm not saying that it's wrong to want to continue pushing the industry forward, Hell, most entertainment advances in recent years directly owe video games for pushing that envelope. Same goes for any type of human interface devices, video games helped popularize specific, extremely functional designs. However, there comes a point where the industry just needs to take a break. A flame that burns twice as bright lasts half as long, the same is true for the video game industry. If it doesn't take a break from advancing forward, the entire thing is just going to collapse.
Again, this is why the Wii is such an important oddity amongst gaming today. In an age where games are continuing to look more and more realistic, here comes the Wii in all its 480p glory. It's success can almost directly be contributed to two things, it's control method, and its price. It was an attractive product at launch, no one really wanted to spend 300-600 bucks on a video console when Nintendo had such a cheap product. As of now it has attracted around 86 million purchases. Think about that. 86 million people in the world own a Wii. That's a huge number, and while its not the largest install base (that STILL belongs to the Playstation 2 from two-chucklefucking-thousand), it's a freaking massive one. Because of this, a developer can put a game on the Wii and hope for MASSIVE success at a significantly lower production cost. Now yes, this is the reasoning behind many creators of shovel-ware games; however, it still remains true for the small time developer.
Then why aren't they selling?
Did you play it? No? Sucks for you, bro.
We have some AMAZING games on the Wii that absolutely NO ONE, I have EVER met has even heard of. Little King's Story, Muramasa, Zack and Wiki, Klonoa, the list goes on.
There's one main reason, they're overshadowed by the AAA games on the other consoles. Advertising costs a lot of money, and when you have multimillion dollar ad campaigns for games like Portal 2 or Black Ops, you can't really hope that your game is going to remain in someones head after they see an ad for games like those. And this is a real shame, because if games like these were supported, maybe the industry would be in a better state.
I hate to make it seem all doom-and-gloom, because it's not. There is plenty of time for the industry to fix itself. However, it's really reliant on whether it decides to take that break sometime very soon. As I stated before, not doing so could have drastic consequences on our beloved hobby. So to all of you who own a Wii, I ask you, support the platforms obscure games. Go download Lost Winds, pay attention to the small time games that come out and give them their due. The Wii is more important than many of you believe, and it needs to be treated as such.
---
LOOK WHO CAME:
Pentagram
Scissors 1