I can't accept it anymore. It makes me insane when I hear "You wanna hop on COD (sounds like the fish), as opposed to the difficult phrase Call of Duty. Or, Dude, get on GRAW instead of just saying Recon, or Ghost Recon. Why do you need to save a syllable or two? I actually heard someone say O-M-G instead of Oh My God.

People, nay, fuckheads...enough is enough. Is it that hard to speak the language instead of speaking internet shorthand? What did I, or society do to deserve such complete thunderfucks of verbal booty sqirts? Honestly, I hate you if you are the guy, girl, or douchebag that does this.

Sure, It is easier to TYPE CoD/GRAW than the entire word. But speak fucking english! The fact that w00t made it into the english lexicon is disturbing, and amazing...But enough is enough. I will pray to whatever God will serve my purpose to hope you break your thumbs, get carpal tunnel, lose a few digits to leprosy, and in drastic steps, hope that you lose the power of speech, (since you already lost the power of 'thought').

USE FUCKING ENGLISH OR SHUT THE FUCK UP!
---
About Ocified-Xboxer
one of us since 10:54 PM on 11.11.2007
As described in the Urban Dictionary...
1.
ocified
-Being completed wasted to the point you dont know what to do with yourself.
Man if i hit that shit again ill be ocified
2.
XBOXer
-A Person (Usually Male) who plays the XBOX as a Hobby or in a more pathetic case an important part of their daily lifestyle.
Also usually a question you ask a fellow nerd.
"Hey! Are you a XBOXer?"
Ocified-Xboxer
People pick on me because I have a Cabbage for head....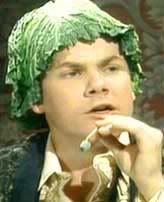 .
Currently Playing:
360-
Grand Theft Auto V
And not much else on my big black box...
PS3-
Diablo 3
Fifa 13
A ton of shit on the XBLA/PSN...
PS Vita -
Dragons Crown (thanks K0wb0y)
ToM Blitz (for over a year straight, not missing a week!)
A literal fuck-ton of digital DL
My Vita gets more love than my PS3 or 360
PSN - OCIFIED
XBL - BIGROC