As described in the Urban Dictionary...
1.
ocified
-Being completed wasted to the point you dont know what to do with yourself.
Man if i hit that shit again ill be ocified
2.
XBOXer
-A Person (Usually Male) who plays the XBOX as a Hobby or in a more pathetic case an important part of their daily lifestyle.
Also usually a question you ask a fellow nerd.
"Hey! Are you a XBOXer?"
Ocified-Xboxer
People pick on me because I have a Cabbage for head....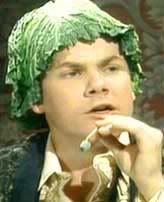 .
Currently Playing:
360-
Grand Theft Auto V
And not much else on my big black box...
PS3-
Diablo 3
Fifa 13
A ton of shit on the XBLA/PSN...
PS Vita -
Dragons Crown (thanks K0wb0y)
ToM Blitz (for over a year straight, not missing a week!)
A literal fuck-ton of digital DL
My Vita gets more love than my PS3 or 360
PSN - OCIFIED
XBL - BIGROC