Happy Ralph Breaks the Internet/Creed II/20th anniversary of Zelda: Ocarina of Time day! I hope my American friends have a great Thanksgiving this week. AND I have to wish Pixie The Fairy a very happy birthday!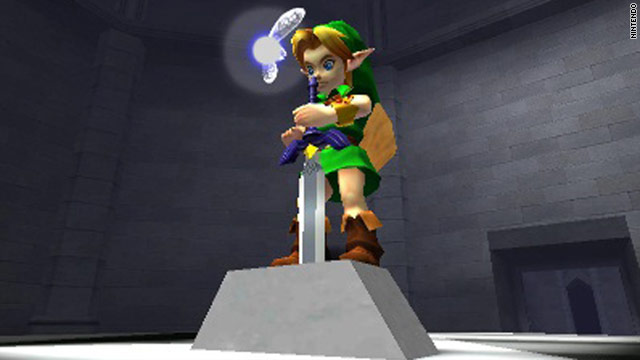 ---
About NinjaSpeed
one of us since 12:16 AM on 03.14.2015
I'm Gervaise and I'm an official lurker of Destructoid. You can find me upvoting and occasionally commenting more than posting nowadays.
I'm a caring, reserved 20 something year old individual living in Canada.
My current game systems are the 3DS, Wii U and PS4. I've written some interesting blogs on Dtoid that I think are worth checking out such as these:
Opening Up
2017's Best 3DS Games
FRONT-PAGED(!) The Adaptation: Batman Assault on Arkham
FRONT-PAGED(!) My Gaming Future
2016's Best 3DS Games
FRONT-PAGED(!) 2016's Video Game Anniversaries
I really appreciate everything this community has done for me like
shout-outs
,
fun descriptions
and
cool Qposts
.
I haven't done the game of the year thing before but recently I decided to I list my favorite game from each year starting with 2010.
2010 - Spider-Man: Shattered Dimensions
2011 - Sonic Generations
2012 - Sonic & All-Stars Racing Transformed
2013 - Fire Emblem Awakening
2014 - Super Smash Bros for 3DS
2015 - Splatoon
2016 - Tokyo Mirage Sessions #FE
2017 - Fire Emblem Echoes: Shadows of Valentia
2018 - Yakuza 6: The Song of Life
2019 - Resident Evil 2
In case you want it,
here's my avatar.
Also, I'm a fan of this guy!