Yes I still play SWTOR... It's actually come a long way in the past 6 months and the Cartel Market has brought a lot of variety to the game (Note you can buy almost everything the Cartel market offers on the GTN if you play your cards right in the market it's easier to obtain in game!)
With update 2.0 comes a lot of class changes... While I have not had the chance to try any out as I had to go to work... I will tonight and perhaps I'll stream it should my Internet not fail me (It currently is throttled for some reason!) Tech comes tomorrow, but if that happens:
http://www.twitch.tv/guy_gamer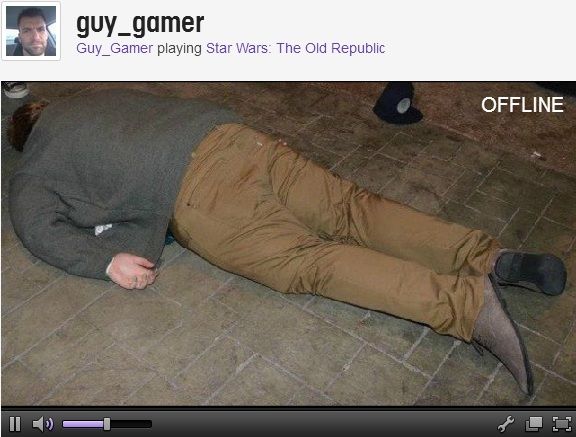 For those that have not played SWTOR and thinking of diving back in with new updates comes lots of new things obviously (but not always with SWTOR Lulz). I'm going to direcly reference Dulfy because Dulfy is awesome.
New Gear Summary:
http://dulfy.net/2013/02/21/swtor-arkanian-and-underworld-level-55-armor-statsinquisitorconsular/
While the new gear looks like shit for the most part, the plethora of customization choices out now means you're more likely to just rip stuff out and put into better looking gear. Not sure how all this is going to work but i'm excited for 2 things.
Shields now protect from Energy & Kinetic DMG... not just physical. I'm hoping this makes tanks more viable in PVP again. And Alacrity is now a universally beneficial ability.
Now if they'd only fix resolve! Resolve is actually more broken because now when you get CC'd and someone else noobishly CC's on top of the 1st CC is does not advance your resolve bar (immune to CC effect for a small period of time) When it used to pre 1.6... this new system essentially does not penalize sloppy CC'ing which is wrong IMO. BOO.
Dulfy also has a great starter guide to Makeb, Cliffs? Don't start the Seeker Droid / Binocular egg hunts till after you're 55:
http://dulfy.net/2013/04/08/swtor-rise-of-the-hutt-cartel-expansion-starter-guide/
What's unclear to me atm is what the transition to 49 -> 50 is going to look like. Prior you got a Tionese set which is now gone way of the Dodo bird. And HM FP's are now going to be a huge jump from 49 geared 50s... so yeah you might have to grind some dailies for a minute or legacy transfer gear from established toons.
My best guess is it's designed to move you into Makeb for gear which is probably the case since that'd require you buy the expansion...
Lastly the other Bigger addition to the game is now an official Achievement system. Many achievements retro while some do not. Sure they had a rudementory codex system prior but now it's actually organized and informative with % complete on each etc. Tis nice... Most important part of this? THERE'S NOW A "MEATBAG" TITLE.
I REPEAT THERE'S NOW A MEATBAG TITLE
Achievements can also be inspected by other players. This will keep my OCD ass busy for weeks... probably months.
http://dulfy.net/2013/02/21/swtor-legacy-achievements-guide/
Being the GM of "The Meatbags" this is gonna be a thing :)
Now I know it's cool to trash SWTOR, many write it off as a cheap WoW cloan... And a good amount of the critique was merited at launch. But with the launch of 2.0 and an MMO in its infancy it's turning into a neat little package. If you were curious or haven't played in awhile I suggest you log over and check things out. A lot has been streamlined and I think this games got a great future should Bioware keep at it and get updates out in a timely manner.
Also Hutts with Cybernetic Arms:
And if you're on The Shadowlands server hit me up / send me a PM here. We can roll some stuff together!