DONT STOP BELIEVIN!!!
Cause Journey kicks fucking ass.
Hey boys and girls, I know how much youve missed me. Others will be like
"YOU WUR GON3!? LULZ!!"
Good to be back, since well, my job basically blocked this site. BLASPHEMY. And uh, internet hasnt been working at home.
Either way, good to be back!
You know whats awesome?
A mario themed bar
With Mario themed drinks.
Fuck Cancun guys, I think we should ROLL OUT!!
CH-Ch-check it out: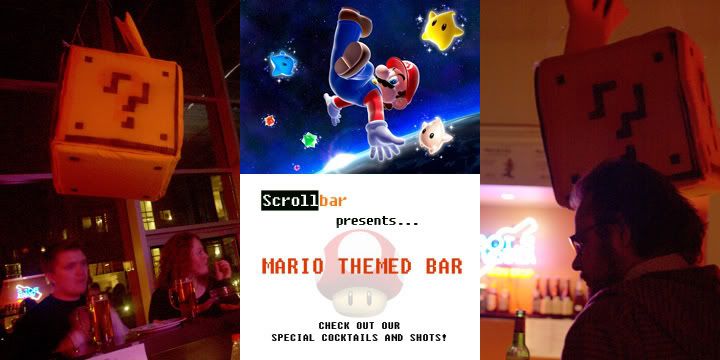 http://scrollbar.dk/events/20080215.Mario.Bar/