that Friday rolled around, I dont know about the rest of ya, but Im just about ready to go home pop open a bottle of wine and go to town. Despite the fact that Im working tomorrow. Ugh.
Since my triumphant return I was (to my surprise) asked about my art. So heres a little piece Ive been working on, Im considering making this a series of pics, kinda like pin up girls.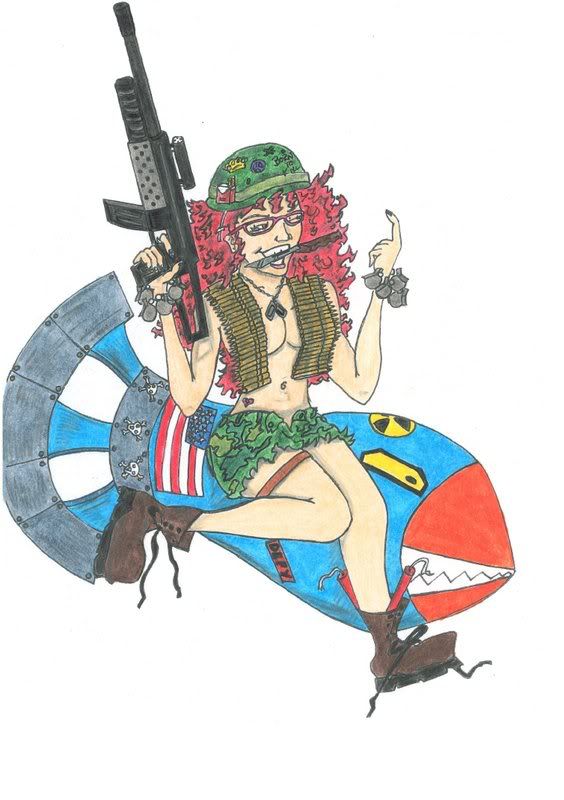 Yep, there she is. In all of her Full Metal Jacket glory.
Dont think Ive forgotten about MR. DESTRUCTOID COMIC, (see blog below) Ive gotta get to work on that as well as this Cancun contest. Im winning suckas, thats all there is to it.