So I'm in Alabama for a few weeks, and I decide to go to a Good Will with my mother, and I see something. Now, it's not nearly as good as
other things I've purchased
, but it's still pretty sweet.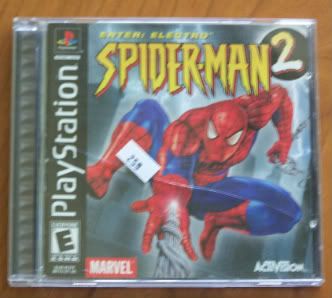 Spiderman 2: Enter Electro
I only say this because we brought this up a few times on
ZeroTolo
and mine's radio show.
Anyways, this isn't as big a deal as the last one, and I guess I'm kinda bragging, but I figured if anyone would care, it'd be Destructoid.
-Mecha Jesus