Well, once again I stand on my little soap box and say "HEY LISTEN!"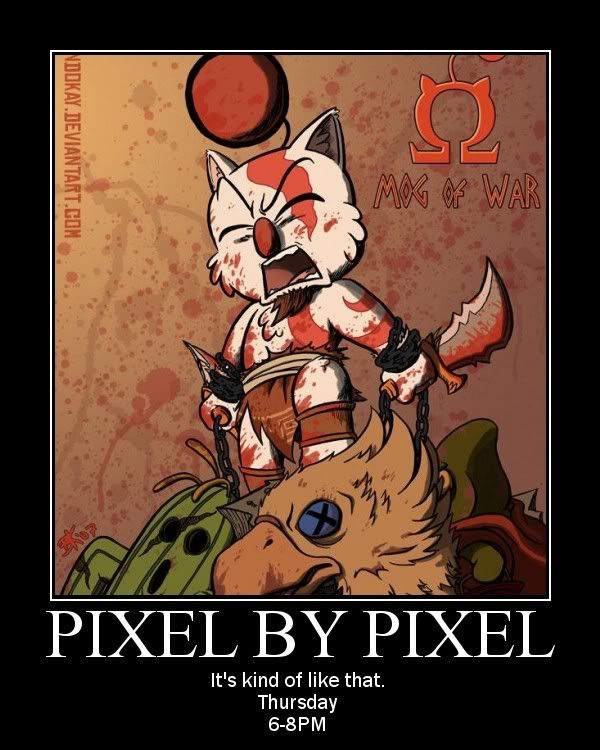 Pixel By Pixel, WUMF's only video game based radio show(and I'd wager the only video game based radio show in Maine) is on tonight, 6-8pm on
WUMF
!
Zero Tolo
, Myself, and this week our good friend
Tenro
spend two hours talking about games, gamer culture, gamer politics, game theory, anything and everything to do with Electronic Entertainment.
Tonight's Topics:
(Subject to change with ranting)
The Three G's
(Games That Need Sequels, Games No One Played, and Why God Did I Play That?)
Grinding
Shades of Doom
Game Weapons/Items
Badass Boss Battles
So please, listen in, call in (207- 778-7353), comment on our blogs, send us messages, we want feedback on this!
-Mecha Jesus
Your Cybernetic Saviour