So, as a few of you may know,
ZeroTolo
and myself have a radio show Thursday nights on
WUMF
called Pixel By Pixel(PXP). We cover all aspects of the Video Game world, be it politics, gamer culture, movies, whatever we feel like talking about.
Every week, we have a few bits that we cover, with the three hosts covering one of our three reoccuring bits:
Games No One Played
,
Games That Need Sequels
, and
Why God Did I play That?
We open it up to all on Destructoid to listen and call in! We love hearing feedback from people, and appreciate constructive criticism.
So listen in this Thursday, 6-8 Eastern Standard on
WUMF
!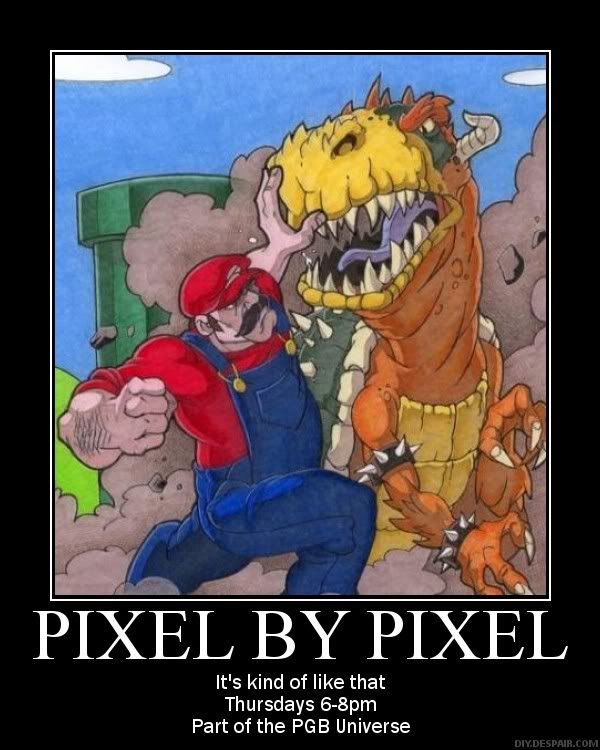 P.S. Okay, so I know this was kinda weak, but I've never been good at selling myself with out it seeming like I'm begging or being a man whore.