So right now I'm writing this on my laptop with about half an hour of battery power left, because my power cord is literally sparking and I don't feel safe with it plugged in, so I'm gonna keep it short.
Today at the Good Will I might have made the greatest discovery ever: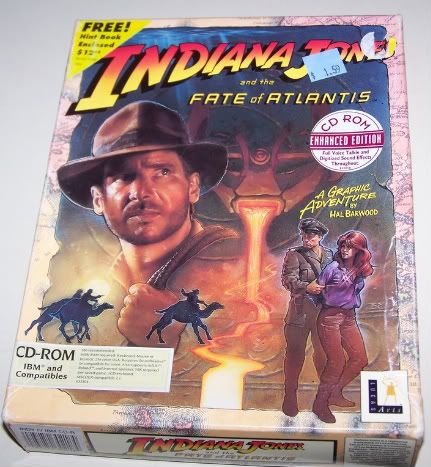 Indiana Jones and The Fate of Atlantis
Complete with everything, even the registration card, and Lucasarts' old game magazine,
The Adventurer
.
Now, as some of you may know,
I am a sucker for the old Lucasarts games
, and to find their magnum opus for a buck fifty nine in a Good Will is amazing.
Anyways, as I said, I've only got about half an hour worth of power left, so I haven't given it a whirl, but it's still a great find.
Anyone else find any old games at the Good Will? Or any thrift store for that matter?