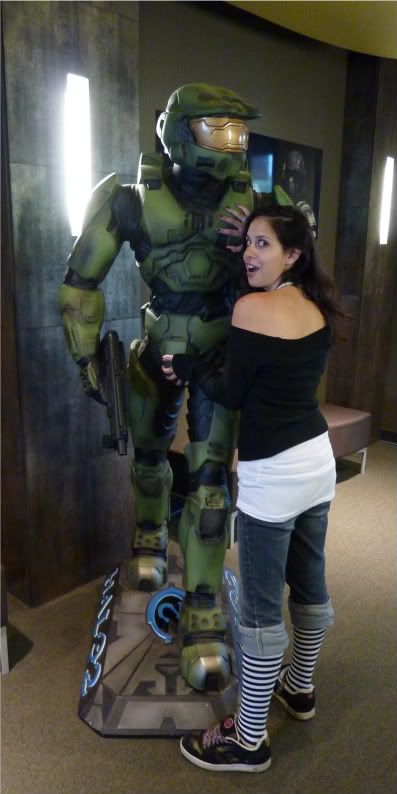 Facts:
I'm a tomboy extraordinaire, although I'm growing out of that, I think. I have mixed feelings about this.
I have a giant cutout of Speed's Mach 5. It makes me very happy.
I'm wildly opposed to M Night Shyalamallamaman doing the Avatar movies.
Chowder is a fantastic cartoon.
I'm a disgusting Microsoft fangirl. I love them. Same with Bungie. Sue me.
I spend my time not using my broadcast journalism degree and playing with children instead. I love every second of it.
CURRENT GAMES:
HALO 3
Assassin's Creed
Beautiful Katamari
L4D
Uno
Hexic
SFIV
Favourite games:
FFVIII
Breath of Fire III and IV
Chronotrigger
Zelda: Ocarina of Time
" Phantom Hourglass
" Twilight Princess
We <3 Katamari
Dragonquest VIII
Halo and Halo 3
many more.
Name: Maya
Age: 24
Occupation: Toyologist, Procrastinator.