It's only a model...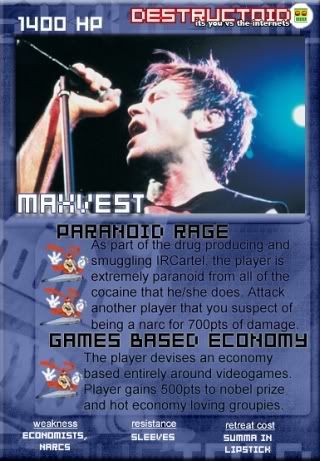 Uncommon, some wear on the edges.
First game: TI Invaders (Space Invaders knock-off) for the TI-99 "home computer". Either that or the Pac-Man built into the glass-top tables at Mr. Gatti's Pizza.
First console: NES
First world-altering game secret: JUSTIN BAILEY
First Arcade: Aladdin's Palace
First "mature" game: Leisure Suit Larry
First PC: 386SX 16 mHz w/40 MB HDD, Win 3.0, & 640x480 VGA baby!
First FPS: Wolfenstein 3D
First game mastered: Street Fighter II Turbo - Hyper Fighting (SNES)
First LAN deathmatch: Duke Nukem 3D
Great Game Reawakening: Living in an apartment with all sixth generation consoles and 3 gaming rigs.
New Systems: Wii, DS.
Somehow now owns: PS3
Randomly owns: SEGA Nomad, Game Gear, Genesis II, Sega CD
Cannot afford but is thinking about intercepting return RROD coffin: Xbox 360.
Currently playing: Rock Band, Zack & Wiki, Unreal Tournament III