On my Claire A run I finally managed to get S rank! Apparently there's also an S+ rank, but that's more of a restrictive challenge mode from what I can tell. I could have clocked in at under three hours, but I did my RPD section out of order and got lost.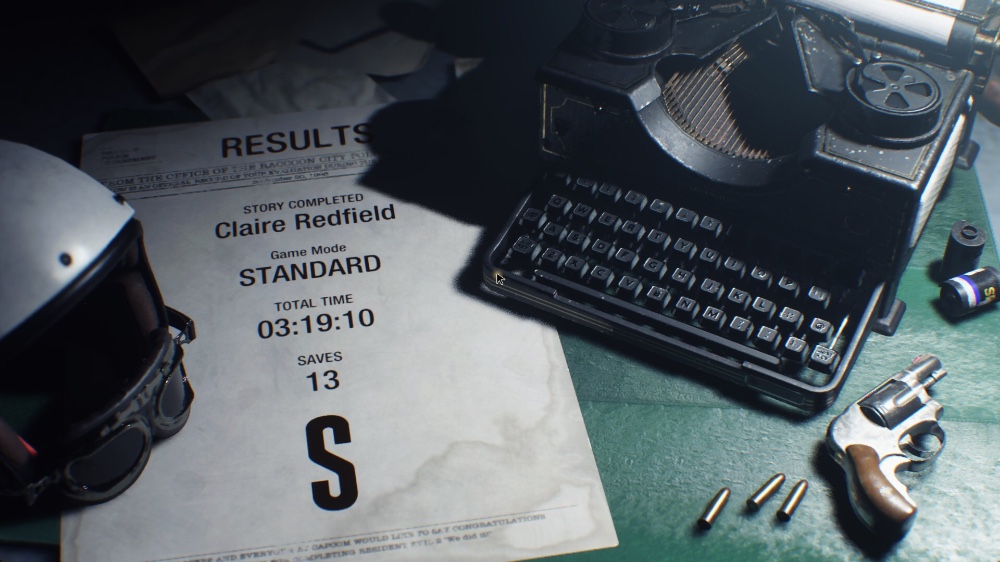 ---
About Matt I Guess
one of us since 4:09 PM on 04.10.2013
Fun, outgoing, friendly, active. None of these words describe me. Everyone's least favorite IRL Garbage Pail Kid.