Oh duck off, Epic. Instead of spending money on buying exclusivity to strong-arm people into using your platform, how about you actually fix your awful refund policy, data-harvesting, non-existent social features, and flagrant privacy violations? Hmmm?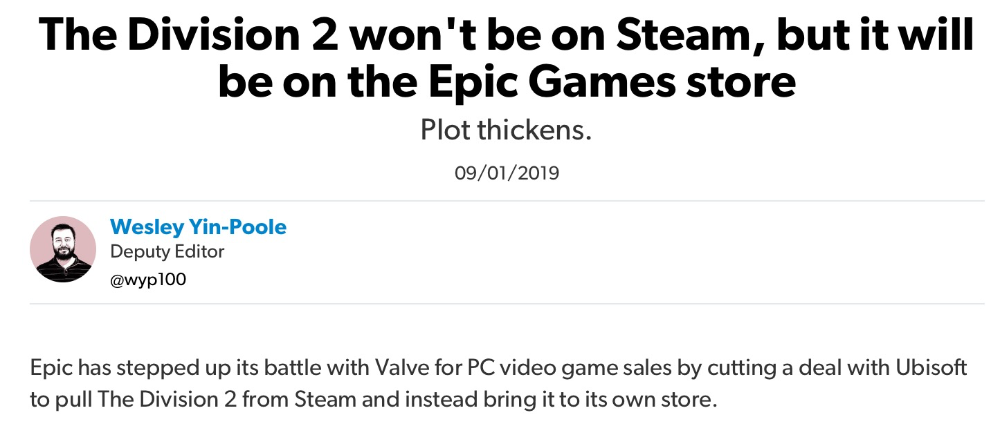 ---
About Matt I Guess
one of us since 4:09 PM on 04.10.2013
Fun, outgoing, friendly, active. None of these words describe me. Everyone's least favorite IRL Garbage Pail Kid.