I forgot to post this earlier when I was sharing it on Discord and stuff, but I drew Lotte from LWA today as a practice for the new drawing program I put on my tablet. It feels good to draw again.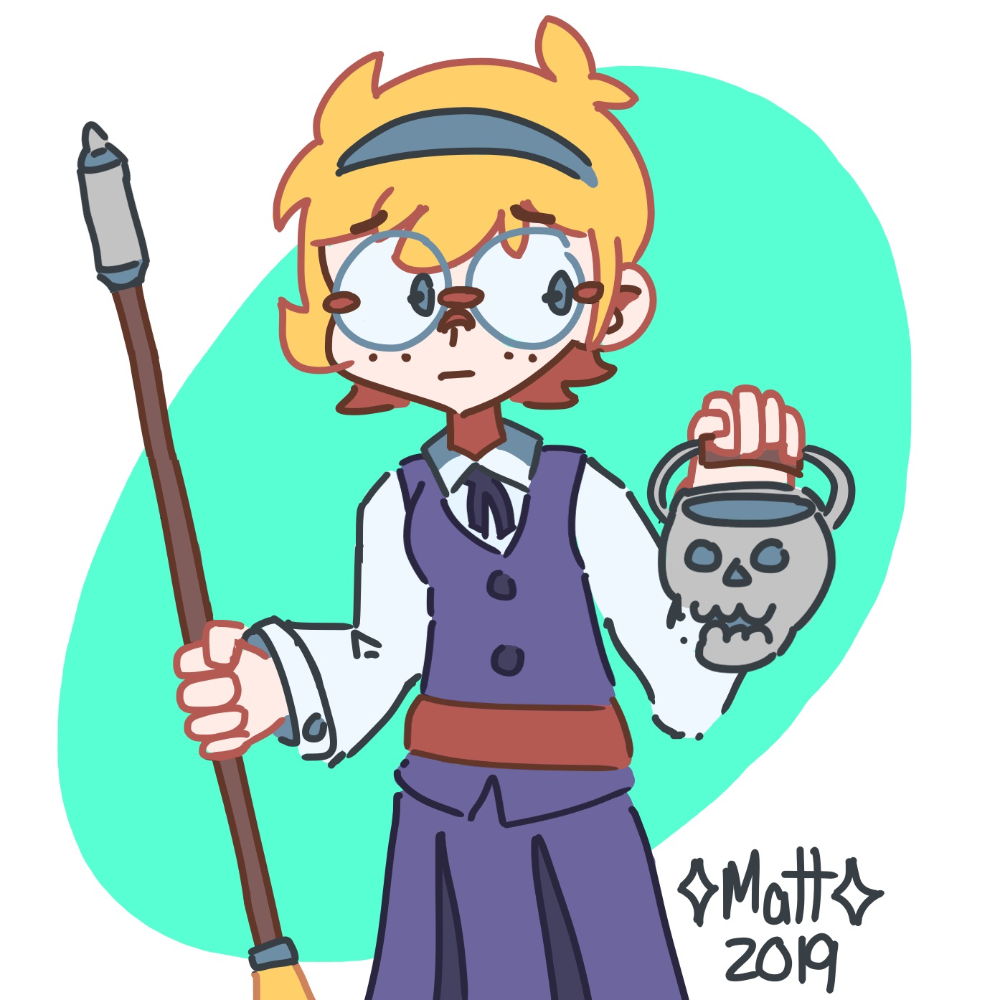 ---
About Matt I Guess
one of us since 4:09 PM on 04.10.2013
Fun, outgoing, friendly, active. None of these words describe me. Everyone's least favorite IRL Garbage Pail Kid.