Below is the original cblog post announcing the return of community run twitch channel, Streamtoid, a channel that helps host and expose community members and their twitch streaming channels. Directions to join Streamtoid are at the bottom, including the submission guidelines. Now, we're joining Extra-Life! I've started a team page for Destructoid. Planning on streaming for Extra-Life? You can join team Destructoid, way before this new hits the FP! You can see details on the following pages, but know that I am setting the bar low for the time being, and the pages are currently still display stock information. I intend on editing and improving the pages over time. For, read on the rest of the cblog below about joining Streamtoid to improve your twitch audience, at least among the Dtoid community.
After a bit of a work up, I've finally come into possession of Destructoid's community based streaming channel, Streamtoid!
It's been so long since it's last community stream on the channel. So long in fact that the last proprieter, Mike Martin, believed the channel had dissolved into morning mist from the rising sun since Destructoid.tv rose like a blazing phoenix. But the channel still exists, and I used the password reset to begin ownership of the channel. After defeating 7 of Mike Martin's tests and putting a bandage on his taint, I finally brought it under my ownership proper.
So what does this all mean for you?
Streamtoid is the community run twitch channel. There seemed to be a dead period of streamers two years back, but lately there's been a resurgence in community streamers now, and I figured now is the time to bring it back! In particular, I really want to acknowledge our community streamers because I've recently gotten into streaming, even if only from PS4's native streaming capabilities.
Streamtoid functions as a host channel that will auto-host our community streams, giving the Destructoid community as a whole a bigger network and method of exposure for more audience. Or maybe you just don't want to miss a stream from GameManiac so you don't miss a beat on mocking his Cuphead gameplay. Once this cblog is live, Streamtoid will begin with me, RicoPenguin, and Gamemaniac3434. RicoPenguin is in charge of figuring out a bot that'll perform not only auto-host but also a priority system. That way, we can create a schedule of community streams who start streams are regular times and will be auto-hosted to Streamtoid without too much conflict from other community members who may also happen to want to stream at conflicting times.
Do you stream on Twitch? Email [email protected] with subject line "Streamtoid submission" with your Destructoid username, twitch username, and favorite days and times to stream. We'll review the availability, and let you know if we have space on the Streamtoid schedule!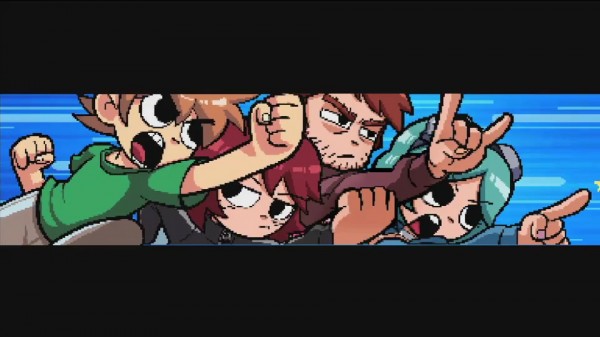 - Show me your moves
---
---
LOOK WHO CAME:
Marcel Hoang
Kevin Mersereau 85
Chris Moyse 41
Agent9 33
Guerrilla 31
Gamemaniac3434 31
vxxy 23
homeoftheblues 20
Alyssa Hatmaker 14
PhilKenSebben 14
Czar Kazem 9
Neronium 8
Scrustle 8
Chris Hovermale 8
The InFamous TMF 4
Wes Tacos 3
Deadgar64 2
Luckrequired 1