Once before, there were a lot of community podcasts here on Destructoid. In fact, PStoid is still here! But there was also Lower Tier Podcast, I produced The Dtoid Fapcast, and then there was my personal favorite, Secret Moon Base! I had a lot of fun producing a podcast, but eventually other things come along and we all decide we could use our time in better ways. But producing my own podcast was a lot of fun because I could put in a lot of my own little flourishes and in-jokes that satisfied me.
Flash forward to now and Kevin 'Qalamari' Mclusky made a spiritual successor to Retro Force GO! with Retroid. The YouTube channel is being revived with Lyle McDouchebag. And the community team is bursting at the seams to help with community content and engagement. I think the time is right to try to revive the idea of a community-oriented podcast on Destructoid, and surely to go on the front page.
So here's the main hook I want to stick in: I want to record over Discord or a similarly public platform. That's the all of step 1! I want you to pitch ideas for how the rest of the show will function, as long as we can make it focused, make it for the community, and keep it between 30 and 60 minutes! Go wild with suggestions, because this show is still in the planning stages. Go ahead and help mold this new community podcast from the ground up!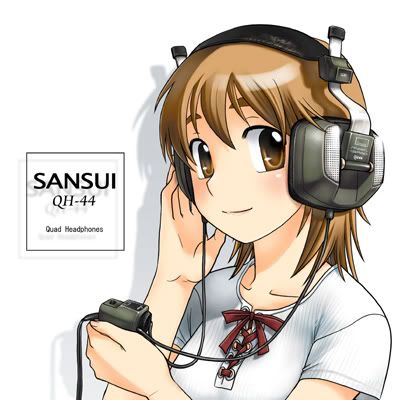 Do you want to take Comments of the Week into an audio venue? Make a pitch sound appealing! Do you think we should highlight cblogs on a weekly podcast? Pitch it! Do you want to talk about meta-news within the community like the latest qposts and hashtags? Sell it baby! I am also interested in keeping the show short in interest of time and production. In the past, I've gotten used to shooting the shit, but to take this to the FP, the show will have to have a strong and focused thesis and mission goal. Podtoid is already the casual podcast and Retroid is a retro game focused show, so we need to have a mission statement and stick to it! I want to make it punchy and zippy, so everyone, including me, is satisfied with what goes in and what comes out!
This is still embryonic, but Niero knows I'm workshopping this project. Know that this can go either way, shelving it indefinitely if it doesn't sound like it can work now or perhaps proceeding to taking it for a spin with a pilot. Let me know what kind of ideas you have for a new, community-oriented podcast!
- Show me your moves
---
---
LOOK WHO CAME:
Marcel Hoang
Hypno 41
nanashi 27
Agent9 18
TheLimoMaker 13
TurboKill 12
siddartha85 10
Scrustle 10
Drew Stuart 9
Dinosir 7
Chris Bradshaw 7
Gamemaniac3434 6
Guerrilla 6
Dan Roemer 5