Hold up. If BOTW takes place 100 years after Age of Calamity, and Impa was already ~18 years old back then, wouldn't that make her 120ish in BOTW? In a civilization with medieval era technology??? What is in those fortified pumpkins they're growing?!!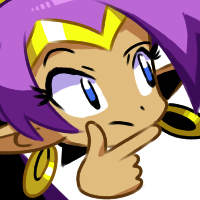 ---
About MajinRotty
one of us since 10:42 PM on 12.03.2016
Giant robots and power suits are my jam.
Just another weeb who loves Metroid / Gundam / Fate.
And Shantae too.