Hm... so I have a right for refund by law but I also have to promise not to use said law? Also 14 days/2 hours sounds familiar. And before someone asks ... I got this for claiming the free game.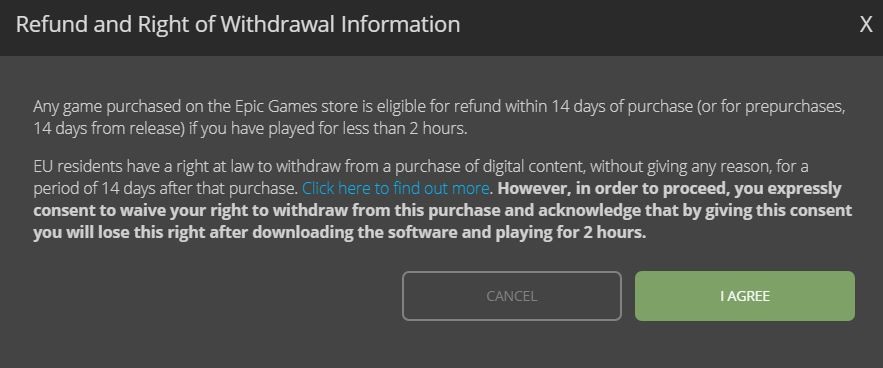 ---
About Lex
one of us since 6:44 PM on 11.13.2010
I'm totally uninteresting.
Still... Insert a coin to continue...