We had a party. It was over a WEEK ago. In real life this was very recent, but in internet time, a week ago is a time long gone away, the only remnants being a possible internet sensation or the rare and immortal MEME. ("Immortal" internet time < 1 year) MamaDonna and I are calling it the E3 NARP, but only because it was the last day of E3.
Ugh, typing. Here's some pics.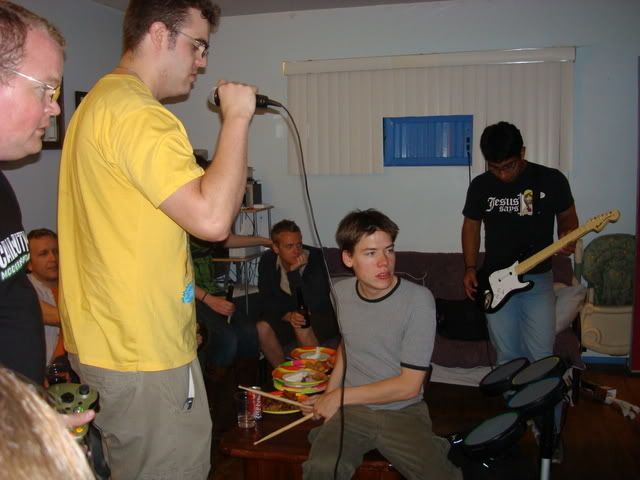 Yes there was a giant slide. The giant slide got quite a reaction.
Everyone was watching the sliders. It was the main attraction that night.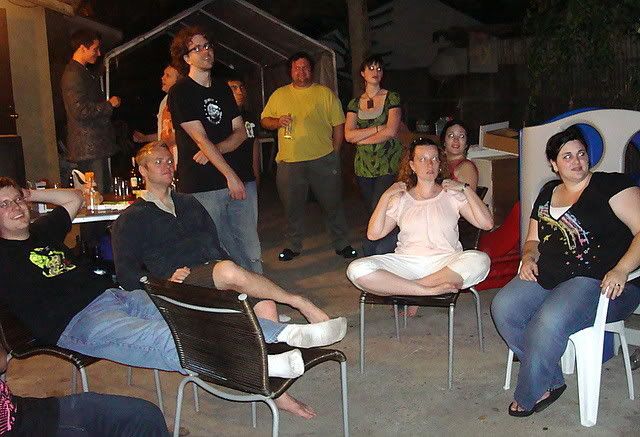 UNTIL...
a ROBOT appeared!
(I giggled like a little girl for like, 5 minutes.)
I couldn't contain my (ahem) excitement!
More sliding
and plenty of Rock Band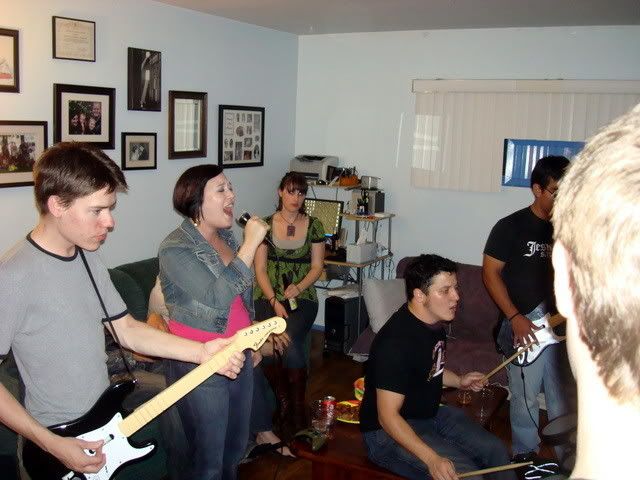 but eventually people got tired of/on the slide.
Fun times were had by all.