Just went out to a bar for trivia night with some friends, and I managed to clinch some clutch questions about Eve 6, The Simpsons, Space Ghost, and the show Reboot. We fucking won, and it paid our whole bar tab!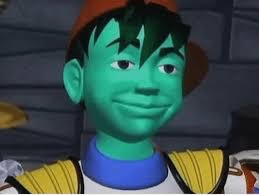 ---
About Kevin Mersereau
one of us since 10:38 AM on 05.02.2014
I like video games, music, comics, and corgis a whole lot. Pretty much everything I do in my free time revolves around these four things...