When someone asks you to review an atrocious translation, you tell them it's so bad you'd rather translate it from scratch, and they retort with: "I knew there were some problems, but I didn't think it was that bad..."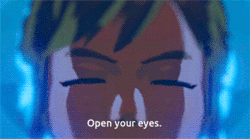 ---
About JPF720
one of us since 3:45 PM on 04.08.2015
Hello there, I hail from the mythical land of Portugal and video games are a passion of mine. It all began when I played the original
Super Mario Bros.
at a friend's house, got rekindled when my uncle got me a Saturn with a Golf game (which I never played) and has now blossomed into a very critical, but also very loving, view of this medium.
As a Translator with a background in Psychology, I love to share and reflect on my personal experience with games, be it the narrative, the mechanics or how they are perfectly in sync (love those).
<Thanks to Dango for this compilation of may favorite games>
<Awesome Drawing by InquisitveRavenclaw>