I have listened to a lot of different video game podcasts in the last five years or so. There was a time when I didn't even know what a podcast was. It wasn't until I started listening to 1up Yours in early 2008 that I realized that listening to a video game podcast was something that I would enjoy. At first I thought a podcast was like talk radio, and I can't stand talk radio. But then I realized that it's really just a group of people sitting in a room, talking about games.
For my first post here I figured I would go over some of the podcasts that I have listened to over the past few years. Recently I have noticed that I listen to far fewer podcasts than I did before. But I still listen to some on occassion (some of the ones I used to listen to don't exist anymore). Feel free to let me know about any podcasts that you listen to that are worth checking out.
All Gen Gamers
- This is one of the only podcasts that I listen to on a regular basis at the moment. The title is kind of dumb, but I like the podcast. It's a podcast started up by a few Youtubers like HappyConsoleGamer, Pete Dorr, Gamester81, and Jason Heine. HappyConsoleGamer isn't on the podcast anymore due to various personal issues and he was replaced with MetalJesusRocks, also of Youtube. These guys mostly post collection videos and reviews on Youtube and decided to create their own podcast. The format is pretty standard but they usually have different Youtubers on as guests. They also have had some more well known people on like Ernest Cline who wrote 'Ready Player One', Walter Day of Twin Galaxies and 'The King of Kong' fame, and Dr. Hank Chien who briefly took the World Record in Donkey Kong from Billy Mitchell and Steve Wiebe.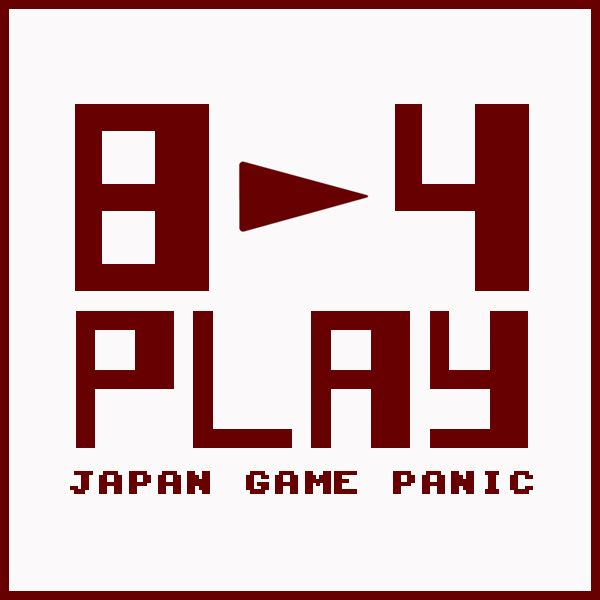 The 8-4 Play Podcast
- This is a podcast that I listen to on occassion. I actually really like this podcast and every time I listen I wonder why I often times skip a few episodes. The podcast is based in Japan and is hosted by some former EGM writers (Mark MacDonald and John Ricciardi) who have started up their own video game localization company. Most recently they have worked on Fire Emblem: Awakening and Metal Gear Rising. But they usually don't talk about business though, they mostly talk about what they've been playing, focusing on games that have been released in Japan mainly. They also cover noteworthy news as well.
Weekend Confirmed
- I don't listen to this much anymore. This is the podcast that Garnett Lee started up now that he's at Shack News. They follow the basic gaming podcast format, but I realized that there's never really anything memorable about the episodes. I also find the sense of humor on the show to be a bit corny.
The Giant Bombcast
- I find the sense of humor on this show to be very corny as well. I've tried listening to this podcast on several occasions and I just can't get into it. I feel like their sense of humor is 'yelling'. As in, you can tell every time someone is telling a joke or is trying to be funny because they are screaming into the microphone.
Retronauts
- This was a podcast about retro games that was put out on a very sporadic schedule. But the show was entertaining if you like retro games, and it has the best intro theme to a podcast in my opinion. This podcast has ended.
Active Time Babble
- This was a podcast that focused on RPGs. This show was very hit or miss with me because a lot of times they would focus on a certain series of games. If it wasn't a series that I was interested in, then I would skip that week's episode. This podcast ended recently.
Rebel FM
- I used to listen to this podcast every week. It was the spiritual successor to 1up FM. A couple of the regular hosts left and some new hosts came in pretty early on in the podcast's life. I still listened to the show for a long time after that, but I grew tired of one of the host's negativity and decided to stop listening.
The Geekbox
- This podcast is not strictly about video games. They cover a lot of other topics from movies, to television shows, to comics. I think that's the main reason why I stopped listening to this. If you don't watch Dr. Who, do you really want to listen to someone talk about Dr. Who for 20 minutes every week?
The Mobcast
- This was the podcast that was up at Bitmob. It was actually a really good podcast and their format was five gamers, five topics. Rather than having the standard format, each guest and the host would have a topic. Then they would take turns discussing each topic. Sadly, this podcast doesn't exist anymore.
GFW Radio
- This is probably my favorite podcast of all time. It not only covered games in a thoughtful way, it also covered games in a juvenile and hilarious way. The off-topic segments were just as entertaining as the game discussions. And you don't really need to be a PC gamer to enjoy the podcast because a lot of the games are multi-platform. Plus, you don't need any video game knowledge to enjoy some of the off-topic discussions. The podcast has been over for a long time now but there are places you can download it, including the podcast called 'This year collection', I believe, which has put together a couple of compilations.
1up Yours
- The podcast that started it all for me. I would have to say this ties with GFW radio as my favorite video game podcast of all time. It's basically the podcast that most gaming podcasts are formatted after, whether they know it or not. I really started following video game news a lot more closely after listening to this show. I would even save the previous week's episode until the following Friday so I would have something to look forward to during the work week. This podcast also ended many years ago, but there's a 'This year collection' on this show as well.
That's about it. There are a few others like 1up FM that I mentioned, and the Player One Podcast that I used to listen to for a while, but I'll wrap it up here. As for blogging and commenting, I'm a pretty sporadic commenter. I try to comment when I read something, but at the least I'll give a thumbs up if I enjoyed something. I also try to blog about once every week or two, so I'm not a super active blogger, unless something inspires me. Anyways, that's all for today. Later.
---
LOOK WHO CAME:
Hektr0