About ten months ago, I only owned 5 Switch games, and I wrote a blog listing over 30 games I was semi-interested in. Well, since that time, my collection has grown rapidly; I now own over 30 games, and my wishlist hasn't gotten any smaller. I wanted to share what I consider the system's must-plays, as well as my current wishlist.
Ranking My Switch Games!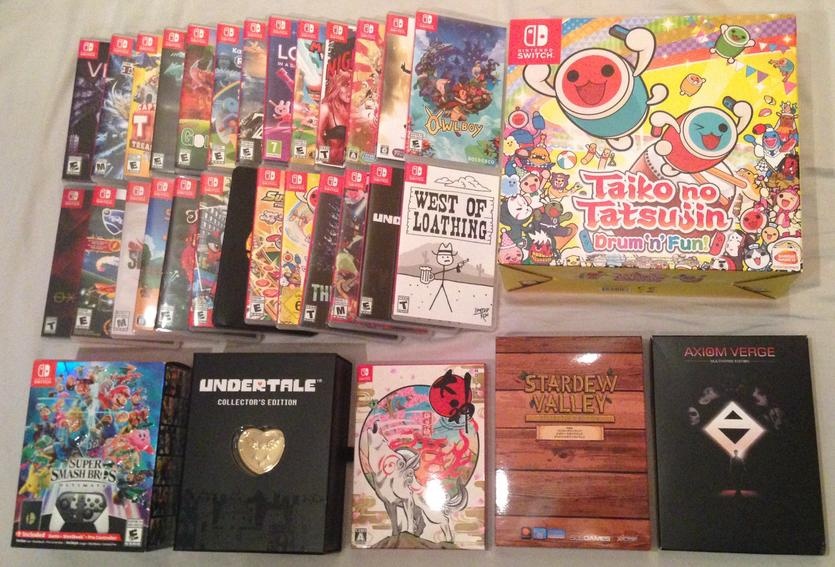 The Must-Plays!
#1 Okami HD (Physical Copy Imported from Japan)
Okami, which I originally played on Wii is one of my three favourite games of all time. I wrote a blog when the PS3 version came out praising the HD remastered version, and the Switch port is even more definitive, thanks to excellent Joycon and Touchscreen implementation; the celestial brush controls feel great no matter what your playstyle.
#2 Super Mario Odyssey (North American Physical Copy)
While I'm partial to my experience playing through Super Mario 3D World in multiplayer with my college buddies, there's a argument that could be made for Super Mario Odyssey being the best Mario game ever made, and for single player, I think it is. This is far and away the best first party game on Switch
#3 Golf Story (North American Physical Copy)
I had my eye on Golf Story for a long time, but was holding out for the hinted-at physical release, which finally came from Limited Run Games (and is still available in the US at Best Buy). The game was more than worth the wait. This is one of the most funny, charming, and original indie games I've ever played. And it's a damn fun golf sim, too! I put over 20 hours into completing this game, and loved every minute.
#4 The Legend of Zelda: Breath of the Wild (North American Physical Copy)
I had some problems with Breath of the Wild, which I've discussed, but I can't deny it's a must-play game for any Switch owner. I invested well over 100 hours into this game, and I think it was well worth it.
#5 Undertale (North American Physical Copy)
I don't own a gaming PC, but as it turned out, a pixel-art RPG is not something my Macbook can't handle, and so I did play this game once through, before the Nintendo Switch was a thing. But it was a lovely little game (a charming and original RPG where you don't have to hurt anyone), and I couldn't resist buying the physical collector's edition for Switch when that came out. It's a game I intend to play again now that I own it on Switch, and try to go for a true "pacifist run" this time (I couldn't figure out how to not kill a couple of the bosses last time).
#6 Owlboy (North American Physical Copy)
The Metroidvania is a genre that the Switch is insanely saturated in. It's not even a genre I particularly love, but I've bought more than a few, just because there are so many that all come with huge critical acclaim. Owlboy is something special though, I have to admit. With gorgeous visuals and a truly beautiful soundtrack, as well as some really iconic character designs reminiscent of Zelda, Owlboy is a bit disappointingly short at only 5 hours long, but it's an absolute joy while it lasts.
#7 The Missing: J.J. Macfield and the Island of Memories (eShop Only)
I'm a big fan of Swery65 thanks to Deadly Premonition, and I almost want to buy an Xbox One just to be able to play his game D4: Dark Dreams Don't Die. While his latest project, The Good Life, has been in the spotlight with multiple crowdfunding campaigns, and might not get a Switch release, The Missing just came out of nowhere, and I can actually play it! It's also fantastic, with great puzzle-platform gameplay, and by far the most interesting, dark, and artful narrative I've come across on the platform. The game has its little issues and frustrations sometimes, it can be a little slow... But it's well worthwhile, and I guess, my 2018 GOTY, of what new games I've played.
#8 Stardew Valley (Physical Copy Imported from Japan)
I finally bought this game since it finally got a physical release – a lovely little collector's edition I had to import from Japan – and it's become my newest gaming addiction. My first farm sim was the original Harvest Moon, which I played on Wii Virtual Console and adored, and though I've dabbled in the genre a couple times since then, Stardew Valley is the first game since Harvest Moon SNES, to really hook me in. I've put 45 hours and one in-game year into my farm so far, and though I'm taking a break to play some other games in my backlog, I'm not finished; there's work to be done on my farm yet!
#9 Mario + Rabbids: Kingdom Battle (North American Physical Copy)
When Nintendo brings that level of 1st-Party polish they're known for, to a genre or style of game they've never done before, the result is worth playing. After playing Mario + Rabbids, I still don't like the Rabbids at all and am still befuddled by the crossover, but the game is really damn fun – much better than I was expecting, and with some really great boss battles to boot. I strongly recommend the game (and I'd be happy to return to it if the "Donkey Kong Adventure" DLC ever goes on sale).
The (maybe not must-plays, but) Still Worthwhile Games!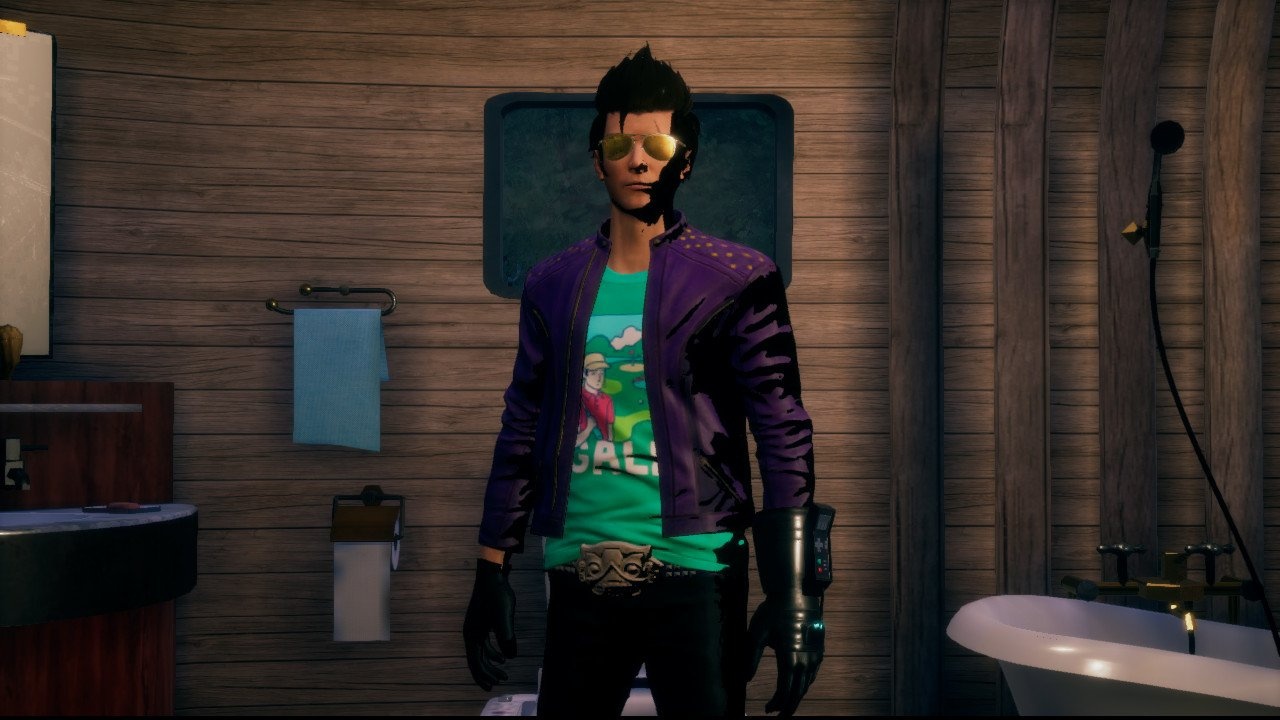 #10 Travis Strikes Again: No More Heroes (North American Physical Copy)
Suda51's first game writing and directing since the original No More Heroes, is a must for Grasshopper fans, but would be hard to recommend to general audiences. It's certainly not lacking in creative freedom; a wild mashup of different styles and influences are thrown at the wall with no regard for commercial sellability; the game is self-referential to an alienating degree (even I felt like it was over my head half the time, and I've played almost every damn Grasshopper game)... It's no Killer7 or No More Heroes, but I did enjoy this unhinged love letter from Suda (to... himself I guess).
#11 Super Smash Bros. Ultimate (North American Physical Copy)
It's not a huge step up from the excellent Wii U version, and there are disappointingly few new stages and characters (outside the upcoming overpriced DLC) but this is nonetheless the new definitive Smash Bros. game (my favourite party game), with an impressive amount of legacy content carried over from all the past versions of Smash Bros.... My recommendation is probably redundant.
#12 Katamari Damacy Reroll (North American Physical Copy)
I played Katamari Forever way back when on the PS3, which is sort of a best-of compilation of levels from previous Katamari games. However, I felt a desire to play the original game, and so this Switch remastered version was the perfect opportunity. It's one of the most fun games I've played in a while, with an awesome soundtrack, and I was happy to experience the original cutscenes and "story"; it's probably a touch more charming than Katamari Forever. That said, the game was surprisingly short, and my katamari never got as big as it did in Forever, which was a little disappointing. I'd still recommend this game strongly, especially if you've never played a Katamari game.
#13 Taiko no Tatsujin: Drum 'n' Fun! (Physical Copy Imported from the UK)
I saw Taiko no Tatsujin so much while travelling in Japan and Korea, but never played it there in the arcades, I guess out of intimidation. I decided I want to get it on my Switch, and learn to play it at home – a useful skill I can take back with me next time I go to Asia! It was insanely expensive to import the game and drum controller from Japan, but when a bundle release was announced for the UK, I decided to go for it. It was still pretty damn pricey to get it with the drum, and I wouldn't have bothered without the drum, so it's hard to recommend for what it is... but nonetheless I've had some fun with this crazy rhythm game and silly new plastic peripheral of mine.
#14 Black Bird (eShop Only)
Yoshiro Kimura and Onion Games are my favourite developers right now, and though Black Bird is definitely my least favourite (and the least original, gameplay-wise) of their three games, it's still well worthwhile. It's a short, bullet hell shooter, which requires you to beat all of its four stages in one sitting, or get game over. I've tried and tried and still can never beat the final boss (and thus can't unlock the "true mode" and additional content). But even still, I like it a lot – espcially for the soundtrack, which is seriously the most goddamn awesome soundtrack EVER!
#15 Rocket League (North American Physical Copy)
I played Rocket League on a college friend's PS4 before the Switch was a thing, and had so much fun, that I had to buy it when the Switch version came out. As it turns out, it's not very fun at all to play this game solo, but I did bring it to a friend's house once – we actually got an 8-player match going, with two copies of the game, two Switches, and two TVs, and that was really great.
Other Games I Own (which I could've probably skipped)!
#16 Axiom Verge Multiverse Edition (Physical Copy), #17 Sine Mora Ex (Physical Copy), #18 Thimbleweed Park (Limited Physical Copy), #19 Lovers in a Dangerous Spacetime (Limited Physical Copy), #20 Sushi Striker: The Way of Sushido (Physical Copy), #21 Night Trap: 25th Anniversary Edition (Limited Physical Copy), #22 Oxenfree (Limited Physical Copy), #23 Steamworld Dig 2 (Physical Copy), #24 The Binding of Isaac: Afterbirth + (Physical Copy)
More Games I Own (but haven't played yet)!
Onimusha: Warlords (Physical Copy Imported from Japan)
I'm playing this now. It's pretty dated and will probably fall under the "skippable" half of my collection, but it's a samurai game with funny demons and I literally play as Takeshi Kaneshiro which makes me happy.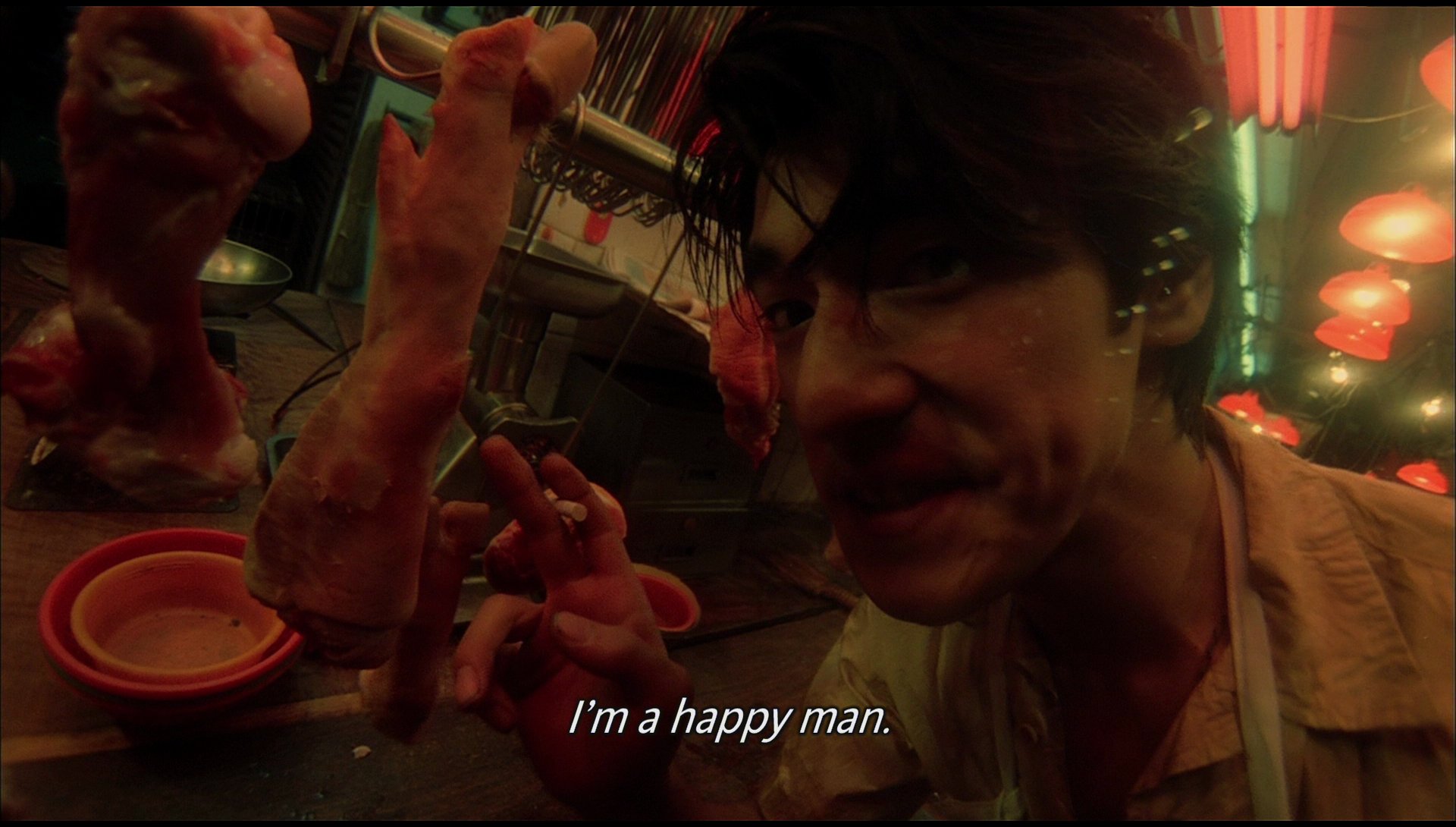 Captain Toad: Treasure Tracker (Physical Copy), Detention (eShop), Deltarune: Chapter 1 (eShop), West of Loathing (Limited Physical Copy), Dust: An Elysian Tail (Limited Physical Copy), Pato Box (Limited Physical Copy Pre-Ordered), Celeste (Limited Physical Copy Pre-Ordered), Iconoclasts (Limited Physical Copy Pre-Ordered)
Ugh, more Metroidvanias... What's wrong with me? When am I gonna play these? It's those damn Limited Run editions, I can't resist!
And now... My Videogames Wishlist!
Pokémon Sword/Shield (Physical, 2019)
I like to play one new Pokémon game per generation, so it always feels fresh; I skipped Sun/Moon, as well as the watered down Let's Go Pikachu/Eevee. This is the Pokémon game I've been waiting for. All I know other than that, is my starter is obviously Grookey.
Astral Chain (Physical, August 30)
A new Switch-exclusive Platinum Games IP? Sign me up.
Dandy Dungeon: Legend of Brave Yamada (eShop, TBA)
My favourite Onion Games joint (and the best mobile game ever) is coming to Switch! I'm so sad I missed the final update for the iOS version that would allow the game to work offline – it was only available for less than 2 weeks, and since I missed it, the app is now unusable for me. That said, I can't wait to own this masterpiece on a real console, hopefully reworked to drop the free-to-play aspect.
Sayonara Wild Hearts (eShop, 2019)
What is this??? It looks great!!!
Minit and GRIS (Physical, 2019)
Minit I've been interested in for a while. GRIS came out more recently and looks gorgeous. Both these Devolver Digital games are getting limited physical releases from Special Reserve Games later this year, and I'm all over them.
Hollow Knight (Physical, May 31)
Another damn Metroidvania. But people don't shut up about this one. Physical copy coming from Fangamer. I guess I'll have to buy it now.
VA-11 HALL-A: Cyberpunk Bartender Action (Physical, May 30)
Getting a physical copy in Japan. Limited edition with a soundtrack, and some pretty sweet cover art. The subtitle of this game pretty much summarizes why it's piqued my interest. Might have to import it.
Phoenix Wright: Ace Attorney Trilogy (Physical, Out Now)
Physical copy only in Japan. Tempted to import. I played the original Ace Attorney on iOS back in the day. It was slow going, but I liked the characters and humour. It's no Ghost Trick though. Do I need to play 2 and 3? Will it matter if I skip #1, since I've played it before, though I've totally forgotten what happens...?
Yoshi's Crafted World (Physical, March 29)
This is coming out soon! I'm not sure about paying full price though... The visuals look good. I look forward to the reviews; wanna know if the gameplay is anything special, or more of the same, like Woolly World reportedly was.
This War of Mine: Complete Edition (Physical, May 21)
I remember this was one of Jim Sterling's favourite games of the year in, like, 2014 or whenever this originally came out. Looks like a neat game. It's already available on the Switch eShop, and physical in the UK, but the North American physical copies are a month away (appears to be EB games exclusive in Canada)...
Child of Light: Ultimate Edition + Valiant Hearts: The Great War (Physical, Out Now)
These two games from last generation, that used Rayman's UbiArt Framework engine, are two of Ubisoft's most daringly original games in recent years, neither of which I played, but now are bundled together on one Switch cartridge, quite temptingly. Frustratingly, in the US it seems to be a Best Buy exclusive release, and not available in Canada. Also, a tad pricey, even before importing.
Inside (eShop, Out Now)
This game from the creators of Limbo (which I liked but didn't love) has gotten some big acclaim. I wanna play it. But there's a physical release on other consoles and not Switch? Unacceptable! :o
Ikaruga (eShop, Out Now)
Some people were convinced a while back that Nicalis was hinting at a physical release for this game, but I'm not so sure. I bought a "Flip Grip", so now I need to buy this so I have something to use it with! In the absence of any news about a physical copy, I'll at least wait for a decent sale.
Untitled Goose Game (eShop, 2019)
Play as an asshole goose? Sold.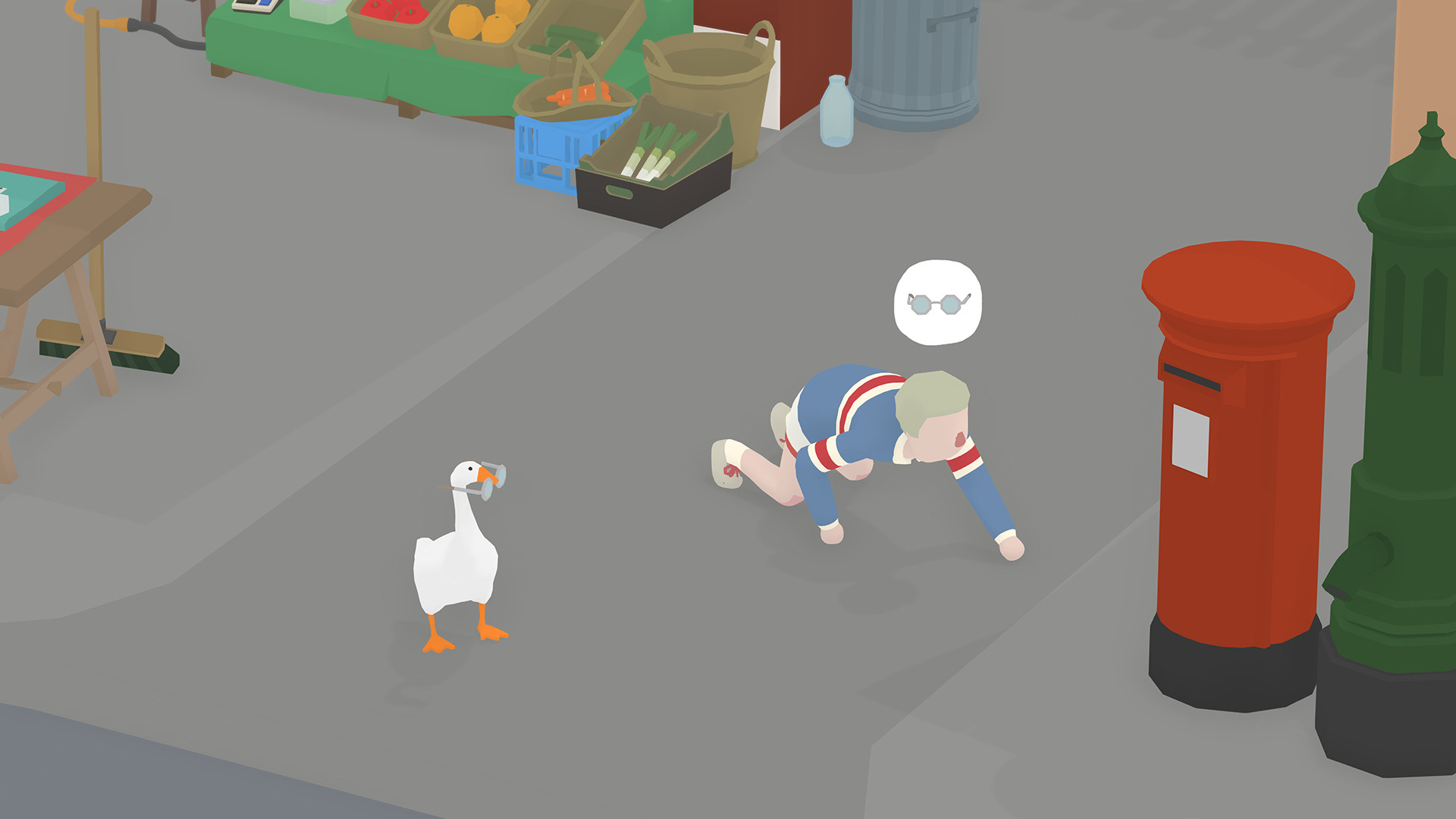 Dragon's Dogma: Dark Arisen (Physical, April 23)
This game never caught my interest in the PS3 days, but now that Switch is my only console and I'm drowning in indie games, I kinda have a craving for this style of bigger budget action game; a big budget Japanese action game from Capcom no less – is this worth the timesink?
Yoku's Island Express (Physical, Out Now)
Another Metroidvania, but the pinball mechanics make this look actually really fun and original. Artstyle looks really good too. Worth it?
Yomawari: The Long Night Collection (Physical, Out Now)
I'm interested in discovering some crazy niche Japanese games on Switch, like the good old Nintendo Wii days, and NIS America has put out lots, but honestly, a lot of their releases look dreadful to me. Cringey anime games with archaic, menu-heavy gameplay... is not what I'm looking for. But the Yomawari games might be alright. Unassuming horror games, which were well-received on this website, and two for the price of one... Worth it?!?!
Some Other Games I Kind Of Maybe Want if They Get a Physical Release/Price Cut But This List is Getting Too Long!
Goat Simulator: The GOATY (eShop, Out Now), Night in the Woods (eShop, Out Now), Firewatch (eShop, Out Now), Donut County (eShop, Out Now), Doom (Physical, Out Now), Guacamelee! One-Two Punch Collection (Physical, May 28), Rime (Physical, Out Now), Shovel Knight: Treasure Trove (Physical, April 9), de Blob (Physical, Out Now), The Longest Five Minutes (Physical, Out Now), Valkyria Chronicles (eShop, Out Now), VVVVVV (eShop, Out Now).......
And what about, what about...
Octopath Traveller? Final Fantasy X? Diablo III? Disgaea? Ahhhhh nooo I don't have time for that shit! Too many games... Can't I just work on my farm?
What do you think??? Any of these games I mentioned that you'd strongly recommend to me? What do you consider the must-play games on the system? Should I buy a PS4, and then have even more games I don't have time to play?
---
LOOK WHO CAME:
Grethiwha
Boxman214 95
AtomicBanana 7
JPF720 6
Linkman Touchdown 1
StonedWookiee 1