Last week my wife and I took a sorely-needed vacation to California. We went to Disneyland and Universal Studios. I want to just talk about my experience and share my thoughts with any of you that choose to read it. I apologize if I sound like a commercial for Disneyland. I am in no way paid by Disney for this. But if anyone from Disney is reading, please give me a free vacation as compensation for my kind words.
I'll start by talking about the end of the trip. We drove to and from (we live in Salt Lake City, Utah). It's about a 10 hour drive, which I personally find exhausting. As we drove back, we were nearing the eastern edge of California, heading towards Nevada. I had to pee, so I found a random exit, filled up the gas tank, and went to the restroom. I should mention that this gas station is in the B.F.E. and it is weird. They have these janky old animatronic cowboys by the gas pumps that talk to you. When I walked into the building, I headed towards the men's room. Two asian guys in their twenties were walking out of it. They were giggling very nervously. I walk in and see this:
I found this picture on the internet. It is literally a picture of this bathroom. You stand around a waterfall in a circle and pee into it. This was a busy restroom at a busy gas station (and there is nothing else around for miles). There was no way to wait for an opportunity to be alone in this restroom and I had to go. So another gentleman and I went at the same time and just tried to keep our eyes on the road. This was the single weirdest thing I've ever seen in my life. I felt violated after. I suspect that there are cameras hidden in this room to watch you tinkle.
I may as well mention traffic. California traffic is a nightmare. I don't know if I'll ever do this drive again. It's horrible. We did a day at Universal Studios. It's 36 miles from our Anaheim hotel. Took us 90 minutes to drive there in the morning, then 2 hours to drive back. For 36 miles! Just insane. And what's worse, apparently it is perfectly legal for motorcyclists to split the lanes in California. One of the most dangerous things you can do on a motorcycle is 100% legal in this asinine state.
"To all who come to this happy place, welcome!"
I love Disneyland. This is probably my 6th or 7th time in my life. My wife and I are pros. We know our way around the park pretty well. Yet we always find something new to experience. For example, we discovered a thing called The Laughing Stock. It's a 15 minute musical comedy show in Frontierland at the Golden Horseshoe. Very fun.
Disney recently launched a new Disneyland app and it is marvelous. Anyone can download it for free and it will act as a map for the park. It will show locations and wait times of rides, menus for dining, and times for character meet and greets. You can also buy what's called a "MaxPass" with it. It's $10 per person, per day. For a group of 2, this was worth the price. The first thing you get is a photopass. All throughout the parks there are professional photographers that will take your picture at cool locations. It used to be that you would have to pay for (very expensive) prints of these pictures and I never did it. But with the photopass, they send you a digital version of every single picture they take. Over the 2 days, we got around 90 pictures. Not all of them are great, but there's some real gems in there. It's a fantastic deal. If you've ever looked at having professional pictures taken of your family, this is a steal. Another thing to note is that you can get this feature if only 1 member of your party pays the $10. The other feature you get is digital fastpasses. You can already physically run around the park and get a fastpass, but the app makes it infinitely easier. Essentially you pick a ride and it reserves a place in line for you. You come back in an hour or two and ride it with a very short wait time. It's great for you because you don't stand in line. It's great for Disney because you then go around and spend money.
Nothing like striking while the iron is hot. Disney just opened a Pizza Planet restauarant, at least 20 years too late. But it was worth the wait. The food was wonderful. My wife bought a slice of Cheeseburger Pizza. It's literally a slice of pizza that tastes like biting into a cheeseburger and it's delicious. I had a Miso Pesto pasta that was magnificent. Some of the best pasta I've ever had. Definitely better than any pasta I've had at Olive Garden (not that this should be the standard, necessarily). For other food adventures, my wife had a chocolate churro that she loved. I don't like churros, but it was the best churro I've ever had. It's a limited time special for "pixar fest," which is really just a way of selling you limited time special food. We had a great mickey-mouse shaped pretzel. The rest of the park food we had here was fine.
Downtown Disney (essentially an outdoor shopping mall next to the park) has some great food. The New Orleans Jazz Kitchen makes beignets, which are basically God's gift to man. Perfect little squares of fried dough, covered in powdered sugar. Like a little taste of heaven. There is also an Earl of Sandwich, which is one of the finest sandwich places I've ever eaten at. They're closing it soon to build a new hotel. I'm hopeful that they'll open a new location within the hotel itself, but that's a few years away.
We spent 1 day in Disneyland and 1 day in California Adventure (DCA). I love both. Unfortunately much is closed at DCA as they're redoing half the park to make it pixar themed. At DCA we had 2 new experiences. We tried the new Guardians of the Galaxy ride (pictured above). It's a remodel of the previous Tower of Terror. The ride itself is a notable improvement of the previous version. But I'm saddened at how unambitious it is. It's just a reskin of the old ride with improved movement. Contrast this with Radiator Springs Racers (the Cars ride; aka my favorite ride in DCA). Racers is a completely unique experience. It's cinematic and musical. It feels like you are racing through a canyon. Even the line area that you wait in functions as a prequel to the movie, telling the story of Stanley discovering Radiator Springs. It adds to your understanding of the film and characters (I'll quickly mention that when you ride Racers, go through the single rider line, it's faster than using a fastpass). Guardians doesn't do this. It's just so unambitious. There's a waiting area right before you get in the actual ride that looks like a basement of a warehouse. It's literally the same as it was when it was the Tower of Terror, except they added some LED lights. Come on Disney. Couldn't you at least make it look like something in space? Not a basement of a warehouse?
DCA has also revamped the marvelous Soarin' over California ride. It's now Soarin' Around the World. I like the new version, but I honestly prefer the old one.
I love the rides at these parks. So much more than a series of rollercoasters. I could rant all day about the rides. I'll just quickly mention a few. Indiana Jones and the Temple of the Forbidden Eye is the best ride in either park. My favorite ride of any theme park I've been to. It's great. I really like Buzz Lightyear Astro Blasters and Toy Story Midway Mania. They are basically living video games. I like Star Tours and Space Mountain. The Jungle Cruise is the most underrated ride in the parks. Haunted Mansion is classic.
We spent our 3rd day here. I haven't been here in 20 years and my wife had never been. The only thing that hasn't changed in 20 years much is the Jurassic Park ride, which is being revamped this fall. I also got drenched on it this time. Universal was a bit disappointing, especially after Disneyland. Go here first, then you won't compare it to Disneyland so much. It has only a handful of rides. Most of them are virtual in some fashion, so you're in a car in front of a screen and everything happens on the screen while the car tilts and leans. These can be fun, but they get old. The biggest problem is they kinda make you sick after awhile. The ride that made me the most sick is The Mummy. It's a dark rollercoaster like Space Mountain. It's really awesome for the first half. Then you stop and go backwards. This made me ill. I very nearly spewed and I was sick the rest of the day.
Most of the rides we walked right on to. Transformers the Ride 3D was the exception. It was an hour wait. It was an awesome ride. But probably not worth an hour. The vehicle you ride in is like the jeep in Indiana Jones. You drive around then stop at virtual screens and see transformers explode each other. It makes for a much better ride than movie (shameless plug for my thoughts on the films).
The Simpson's land was nice. I ate at Krusty Burger. It was good, but not incredible. It was fun to go to the Kwik-E-Mart and purchase a massive Lard Lad donut (which looks much better than it tastes).
Harry Potter world was the main reason we went. It was disappointing. Hogsmeade is small and is basically a couple of stores. They have awesome merch, but it's crazy expensive. We tried butterbeer. It was good, but not like the greatest thing ever (as some people would have you believe). We didn't buy any. There are two rides. One is a dinky rollercoaster that we didn't go on. The other is a virtual ride. To get to it, you wander through Hogwarts (which is the best part of the whole experience). It's a virtual ride with LOTS of movement (a guy recently claims to have broken his spine on it). My phone fell out of my pocket halfway through which was terrifying. Fortunately it was still on my seat when I got off. Cool ride on the whole.
We didn't ride the tram ride because we were exhausted and I felt very sick. And it takes an hour. We did go to a Stunts show that was awesome. They have actual stuntmen come out and do stuff right in front of you. They even light one of them on fire.
One evening we tried In-N-Out burger. I've recently said bad things about it. But that's having only eaten it in Utah. We tried it in Anaheim and it was significantly higher quality. Surprisingly higher. It was actually, ya know, good. Not unbelievable or earth shattering. But definitely good.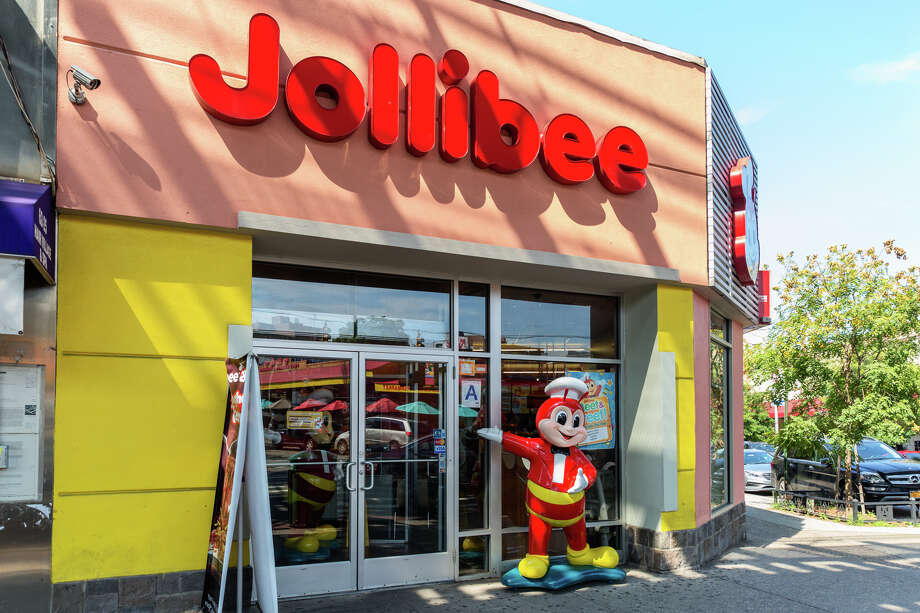 The best food we had on this trip was at Jollibee. It's a Filipino fast food joint. My best friend is married to a lovely Filipino gal and they're always telling us to try this place. None exist in Utah, unfortunately. It's wonderful. Some of the best fried chicken I've ever had. It's better than Popeye's! And I love Popeye's. It's an odd place. One of their main dishes is Filipino Spaghetti. I hate spaghetti, but this was surprisingly good. They also have burgers and hot dogs. But seriously. If you are ever near one of these places, go try the chicken. You won't regret it. It will be a new tradition for us.
Overall we had tons of fun. Our vacation was way too short. I can't recommend Disneyland and DCA enough. I can't say that I truly recommend Universal Studioes, unfortunately.
Any other questions? Tell me your thoughts on these parks, restuarants, etc. Tell me about your last or favorite vacation!
---
LOOK WHO CAME:
Boxman214
Wes Tacos 113
Luckrequired 44
homeoftheblues 40
LaTerry 35
Dere 24
bong264 20
The Actual Charlton Heston 14
Salador 11
JPF720 10
sp testure 7
Monkey830 6