BIG CHANGES APPROACHING
So yeah, Speed Racer is going on hiatus for a while since I can't seem to get my source for episodes to work properly anymore. This week we'll have some Speed Racer repeats and next week, if I haven't gotten things sorted out, I'll be replacing it with Dragon Ball (the original,
not
Z) for a while. Also, Medabots will be replacing Monster Rancher as I think we've all had about enough of it. G Gundam is on it's way out soon since we're approaching the end (we should be done in about 3 weeks). After G Gundam's run ends it will be replaced with Outlaw Star.
ALSO, Aniwednesdays will now be starting at 7PM CST/8PM EST
because of a conflict in my personal schedule. I'll hopefully be here in time to start it, but don't be surprised if I'm about 30 minutes late. I may or may not end up shifting this to Thursday nights to avoid the conflict in my schedule. We'll see.
TONIGHT'S LINEUP
7PM CST/8PM EST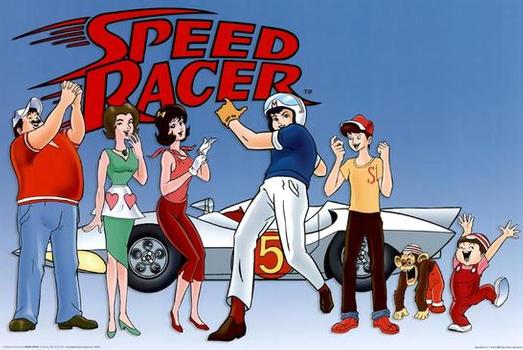 Speed Racer Episodes ???
Decided to make this an official part of the lineup. We'll once again ease into Aniwednesday with some Speed Racer! Hell yeah! Racing! Animation! Ah! Oh! Ah! Oh-ho! Ah-hah!
8PM CST/9PM EST
Medabots Episodes 1-5
In a world where kids can buy robots called Medabots and have them battle one another, one kid named Ikki finds a special Medal and gets his own Medabot named Metabee. Together, they kick some serious robo ass!
10PM CST/11PM EST
G Gundam Episodes 36-40
Then we'll move to a bit more manly territory with G Gundam! In a world that has extended beyond Earth to colonies on other planets, a tournament is held every once in a while to see what country will rule the universe. This tournament, which takes place on Earth, is called the Gundam Fight!
12AM CST/1AM EST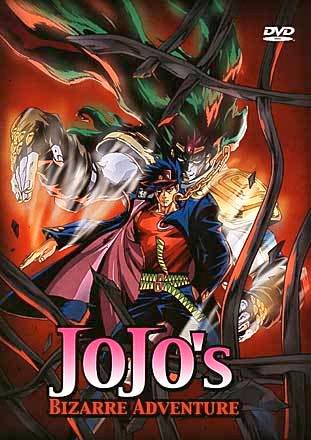 JoJo's Bizarre Adventure Episodes 4-6
JoJo sets off on a bizarre, bloody shonen adventure being manly, kicking ass, and taking names.