Favorite Quote:
"Ride that beast! Ride that Perfectly Normal Beast, Sandwich Maker!"
-H2G2
Competitive Pinball Player Career Status:
IFPA/WPPR Pinball Player Profile
PARS Pinball Player Profile
My Gamer Profile:
Hello there!
I am from New Jersey and although I play on the 360, PS3 and Wii(occasionally), my primary gaming passion is arcade pinball. I am currently ranked among the top 50 pinball players in the world.
I've played video games since I was about 2 years old. My first game was:
Intellivision Las Vegas Poker & Blackjack, which helped me to learn math. Although, I remember that my 2-year old self initially found it difficult to understand these things while playing blackjack:
1. Why 'J', 'Q' and 'K' were the same as the number 10.
2. Why, when I chose double down, that sometimes I would have a whole lot of money, and other times I would lose a crapload.
I love(d) RetroforceGo! podcast.
As far as video gaming goes, I can pretty much have fun with anything except simulation sports games (sorry Madden, NBA, NHL, and MLB insert number here). I'll find the fun in most games, even some 3D Sonic games, like Sonic Unleashed... for the Wii... umm, yeah. I'm always behind the current trends because I will not pay full price just so I can say I had the game "day one". I'll get most of of my games as cheaply as I can, and usually in bunches that end up unplayed for a long time.
Speaking of the video game stack of shame, my embarrassing backlog is embarrassing. Mainly because some of the time I would devote to videogames is taken up by arcade pinball competitions and tournaments.
Pardon me, did I say I love(d) RetroforceGo! podcast?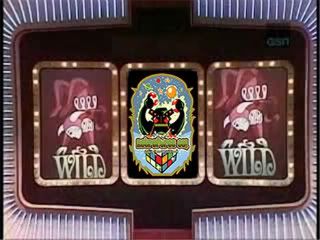 For those who may be wondering (all 2 of you) "fun with bonus" is what happens when you lose your ball and the pinball game gives you whatever bonus you have earned. However, most pinball games don't just give you the bonus. some games will give you some base points, then put a multiplier to it, then add some more points from bonus modes, and then count up the bonus for you with quirky sound effects like it's some sort of telethon. The game is having fun with your bonus. This is where the pinball jargon "fun with bonus" comes from.
My Current Top 10 Arcade Pinball Games
*
--------------------------------
1. Spider-Man (STERN)
2. Twilight Zone
3. Medieval Madness
4. Addams Family
5. The Shadow
6. Attack from Mars
7. FunHouse
8. Family Guy
9. Jack*Bot
10. Cirqus Voltaire
--------------------------------
11. Star Trek: The Next Generation
*(subject to change when I think of better games...)
My Current Top 10 Favorite Simulation Pinball Games
*
--------------------------------
1. Pinball Hall of Fame - Williams Collection (XBOX 360)
2. Flipnic: Ultimate Pinball (PS2)
3. Pro Pinball: The Web (PC)
4. 3D Ultra Pinball (The Original) (PC)
5. Pro Pinball: Timeshock (PC)
6. 3D Ultra Pinball: Thrillride (PC)
7. Pro Pinball: Big Race USA (PC)
8. 3D Ultra Pinball: Creep Night (PC)
9. Zen Pinball (PS3)
10. Pinball FX (XBOX 360)
------------------------------------------------
11. Metroid Prime Pinball (DS)
*(subject to change when I think of better games...)
My Current Favorite Video Game Soundtracks:
1. Einhander (PS1)
2. Tetrisphere (N64)
*(subject to change when I think of more soundtracks...)
"Play a real game! Play pinball!"