YA MISS ME? YOUR ONCE IN AWHILE DOSE OF NANNERS IS COMING BACK TO FRIDAY NIGHT FIGHTS BETTER THAN EVER (NOT REALLY).
After a month I'm ready to return to my monthly duties, the great late night (or early morning) gaming coordinating effort from the community. Since my last post - whenever the hell that was - a boat load of new multiplayers have graced us with their presence and with many more to come. There's Black Ops III (which I promise I'll get at some point), Star Wars Battlefront, maybe the new Just Cause has mp? I don't know. It would be cool. In addition, I have Destiny as of a few months or whatever so I can join that once in awhile. And sadly if you haven't gotten to it, the Uncharted 4 multiplayer beta has ended. Hosted that last week. The experience overall was mostly a pleasant surprise which is awesome to report. It could've been more nonsense like in Uncharted 3's mp but they actually kind of made it like a so-so blend of Uncharted 2 and Last of Us. I maintain that some of the TLOU elements and new additions are unneeded or possibly even nuisances but overall playing it felt close enough to the good Uncharted multiplayer and less of the bad one that I could care less about revives and mysticals. More or less.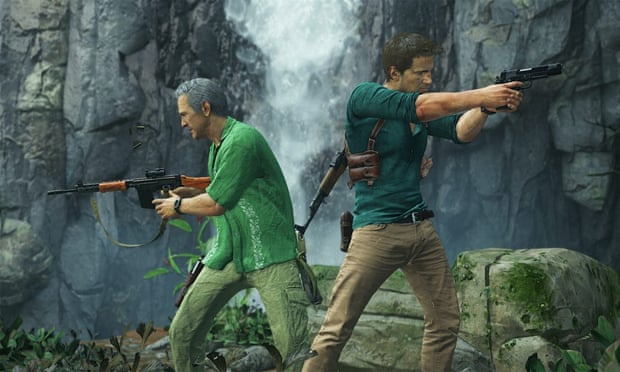 But I will definitely talk more about that at some point later on. Provided it gets a decent Coop mode (it probably will ND said they'll be talking about Coop later) and I'm worn out on Battlefront I will be getting the game day one and play it quite a bit. Outside of new games, there's the upcoming Plants vs. Zombies: GW 2 which looks like it'll be good. Seriously, more cooping hoard mode please, keep them coming I could play that shit all day. I'm sure we'll have a few good men to party up for some plant zombie mayhem. Obviously Uncharted 4 is only a few months down the road and you can count on me to be there to host/join. Later later there's Doom. Holy crap Doom. Maybe The Division will decide to grace us with its presence eventually? Street Fighter V. And in June we finally get No Man's Sky. There's plenty to play and that's why it's a great time to join FNF so go host something or join something ya dingus.
As always I love to end on a video. Here is some funnies for you:
New to Friday Night Fights? It's easy to get involved! Each week, a bunch of us Dtoiders get together to play videogames online!
It's a 100% community-run event, so feel free to join in or even host something yourself! If you want to schedule an event (FNF, Weekend Warriors, Twitchtoid), just leave a comment like so:
Event
Game (Console)
Time (Eastern Standard, please)
Your Disqus/Dtoid username
Your gamertag

To join in, simply send a friend request to the match host! (Don't forget to say you're from Dtoid!)
If you don't feel like waiting around, you can schedule a Twitchtoid session, check Steam or Nintendoid, or find fellow Dtoiders for a game whenever you like. Feel free to make use of the snazzy new Quick Posts to put out a call immediately!
Game: Grand Theft Auto 5 (PS4)
Start Time: 9pm EST
PSN: SgtFuzzyFace
---
Saturday
Game: Grand Theft Auto 5 (PS4)
Start Time: 9pm EST
PSN: SgtFuzzyFace
Steamtoid group: http://steamcommunity.com/groups/Dtoid
Streamtoid: http://www.destructoid.com/blogs/shadow2398/streamtoid-the-return-of-a-legend-277733.phtml
---
LOOK WHO CAME:
Friday Night Fights
Agent9 14
LinkSlayer64 6
Anthony Marzano 5
nanashi 2
M Randy 1
Luckrequired 1