Welcome!
I'm Freefall, a 20 year old gamer from the UK.
Currently at University and balancing my time.
I'm an avid Video Gamer, I'm into every kind of game there is, games are a part of my life.
Destuctoid is the Best and Most Random Community there is, that's why I'm here.
It's a beautiful day, the sun is shining, and I'm out on a journey to save the world... Man, I love video games.
I might just drop in a few Opinions here and there, So
Don't mind me.
May your life be like toilet paper... Long, and useful
Some of my stuff:
Why we don't get any good Star Wars Sequels
Top 10 Things in Games which make me feel good
My Gaming Confessions
You've seen me before?
Who Am I?
I once went to the cinema and watched a 3D movie. As I was walking out, a guy with his 3D glasses still on yelled, "Woah, everything is 3D!" I was one of the 10 people that put their glasses back on to check.
I was looking at my to-do list on my laptop. Near the bottom of the list, already crossed out, was written "time travel" I have no recollection of writing that.
Once, there were only two brownies left. I decided I should eat them both so that they wouldn't be lonely. I am completely satisfied with my decision.
That's who I am.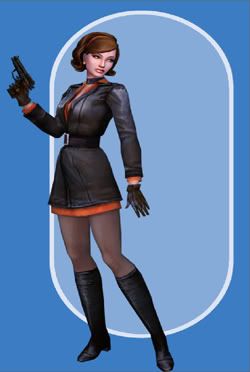 Most Games Completed In a Year= 2009:
January:
Tomb Raider Legend
Crackdown
Gears of war 2
Professor Layton
Knights of the Old Republic
February:
Oddworld: Strangers Wrath
Knights of the Old Republic II
Fahrenheit
Left 4 Dead
Star Trek: Voyager Elite Force
March:
Prince of Persia
Drawn To Life
World of Goo
Vampire The Masquerade: Bloodlines
Jet Set Radio Future
April:
Dead Space
Resident Evil 5
TimeShift
Homeworld
Braid
Homeworld 2
May:
Star Trek: Elite Force II
Tomb Raider: Underworld
Jade Empire
Plants vs Zombies
Pokemon Platinum
Dead Rising
June:
Perfect Dark Zero
Second Sight
Halo
Tomb Raider Anniversary
Prototype
Secret Files: Tunguska
June:
Grim Fandango
Rainbow Six Vegas 2
Star Wars: The Force Unleashed
Freespace 2
The Secret of Monkey Island: SE
Half-Life 2
Ninja Gaiden 2
July:
No One Lives Forever
Earth Defense Force 2017
Splosion Man
Half-Life 2: Episode 1
Gears of War
Fable II
August:
No One Lives Forever 2
Beyond Good & Evil
Star Trek: Shattered Universe
Secret Files 2: Puritas Cordis
Castle Crashers
Left 4 Dead
Dreamfall: The Longest Journey
September:
Pokemon Yellow
Timesplitters 2
Max Payne 2
Mirror's Edge
Timesplitters: Future Perfect
Star Wars: Republic Commando
Starcraft
October:
Brute Force
Halo 3
Half-Life 2: Episode 2
Starcraft: Brood War
Valkyria Chronicles
November:
System Shock 2
Uncharted: Drake's Fortune
Shadow of Destiny
Uncharted 2: Among Thieves
Crysis
December:
Burnout Paradise
Assassin's Creed 2
Amped 3
Psychonauts
Batman: Arkham Asylum
Quotes:
"Skills for kills agent, skills for kills"
"Try to get your combat multiplier even higher!"
"Ah...THERE YOU ARE!"
MY TOP FIVE GAMES:
No One Lives Forever 2
The Longest Journey
Grim Fandango
Valkyria Chronicles
Halo. Yes you heard me.
WOLOLOLO
You are now converted to my cause.