Many people will see the title of this and continue scrolling, but there is more to it than it seems. This is the story of my life with games...
Let's start from the beginning... I was born in February of 1986, the youngest of four kids in my family. Soon after I was born, my brothers were given a Nintendo Entertainment System. Now I was just a babe at the time so I don't remember what dates they were given the games or who was given which, all I know was that one day my brother let me play his copy of Kid Icarus for the first time, & I was hooked.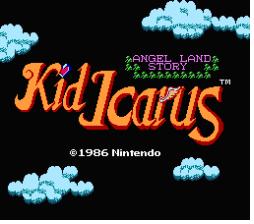 As I grew, so did our collection, Kid Icarus, Mario Bros, Duck Hunt, The NES Zapper, etc(and of course the thing that made my avatar famous... the game genie) soon turned into Super Nintendo, Mario Kart, Donkey Kong series etc. My parents never had much money, but what money they did have, they spoiled us with. Our neighbours had a Sega Mega Drive and we used to spend weekends going between the two houses trying to explain to each other how Mario was far superior to Sonic and vice versa.
Then in 1995, we moved from the Central Coast of Australia (small beach suburbs north of Sydney) to our new home of Northern Sydney so we could get a better education and for my dad's new job that would apparently make us very wealthy. It was hard to make friends, I was different, I was the new kid from a small suburb and they wanted to give me a hard time for it. To make things worse, 6 months after we had moved and I was finally settling in, my dad passed away suddenly in March of 1996. He had no life insurance, and after all of the medical and funeral bills combined with moving to a new city, we had no money. My mum, like all of us, was devastated, she had no money and 4 young kids to raise alone, and she'd just lost the only man she'd ever loved. Yet somehow she managed to get my brother and I the N64 soon after it was released in 1997.
THIS WAS VERY SIMILAR TO OUR REACTION
This continued the obsession, with Goldeneye, Diddy Kong Racing, Mario 64, Mortal Kombat 4, and of course Zelda: Ocarina of Time. After all, I had very few close friends and so music and games kept me occupied while all of my family stuff was going on. Although I should mention that at this stage, I was also playing Spycraft over and over again and fell in love with a friends imported copy of Phantasmagoria (which apparently is now ridiculously hard to find).
Soon after this I started attending Cheltenham Girls High School along with 1600 other girls all dressing in our hideous pink uniforms. I will summarise high school for you... drinking, N64, NES & SNES emulators, more drinking, The Sims, dating, teen angst, and all around abusing my life for 6 years. For this period my music was my sanctuary but we're not on the subject of music so moving along.
After I finished school I started looking for a job for before I started University, and in the paper I happened to see Christmas casual positions for a company called Games Wizards (a rip off of EB Games and similar places). I became all nostalgic when I read it, reflecting back on my dear old friend – the video game. I thought to myself "What the hell, it's better than staying with Target" so I called and arranged an interview, and I got the job (mainly because I got along really well with their Area Manager because we were both massive Jeff Buckley fans). Now during the three months there I had some very bad experiences, let's just say when they found out something personal about me they decided to use derogatory terms in front of customers. There were a couple of nice staff but not enough. Not only did this break up my relationship I was in at the time, but it made me hate gamers. So I quit.
A few months later I had some very serious shit go down, I was in a very abusive relationship with a guy which almost left me in a body bag. There is more to the story which I won't delve into but it made me not want to be around anyone. I had no trust in people, I was angry and I didn't have a job. After uni one day I had a while before my train and decided to go into E.B Games in Hornsby while I was nearby. I had never had much experience with E.B because my mum had always bought my games or I downloaded them. I wandered in, looked at The Sims' latest expansions and then wandered up to the counter where two guys stood. They greeted me with a friendly hello and asked how they could help. I asked them if they still sold N64 games and they said unfortunately not many and showed me a tray of about ten reject games. They chatted to me as I looked through them about the Hendrix and Nirvana badges I had on my bag, they were so nice to me, which felt so good after the six months I had just had. I ended up missing my train because I got along with them so well but I didn't care. It was nice to talk to people who didn't seem to want to judge me, and as much as they were working at the time, it meant more than that to me. I started going in there practically every day after uni. I told them that I didn't have a job and they recommended I apply. Apparently they were going through a change of management at the time but finally three months later I had an interview. My interview was with a guy in his late twenties named Gary. Gary was the new manager there and little did I know that he would become such a good friend to me. We chatted about the original Nintendo games, I mentioned that I didn't know much about the Playstation 2 or the Xbox but that I was willing to learn. He believed in me and gave me a job.
My first day was on the first Saturday of the mid year sale on May 29th 2004. It was baptism by fire! It was busy, messy and I had no idea what I was doing. Now over time I got to know the guys there and they were all so nice which was such a change from working at Games Wizards. They were funny, they didn't care that I was still learning about the industry and most importantly they were nice to me as silly as it sounds. I bought my first Xbox and they would lend me their games when I couldn't afford my own. They would recommend stuff to me and would ask me what I thought and actually listen to what I had to say. A guy named Rob started soon after me who argued with me about everything but ultimately we got along well because we knew it was just a joke. On November 9th 2004, Halo 2 launched at midnight with me and a new guy named Demetris as security. Demetris was pretty shy at first but soon, like me, started to come out of his shell. Time passed and the closer friends I became with Gary, Demetris and the rest of the guys of EB Games Hornsby. Staff came and left but Gary, Demetris, Rob and I stayed. We became like a family. Gary rarely hired new staff because he didn't want to wreck the balance we had. These guys were like my brothers. We could all talk about anything and the store had constant repeat customers because we were always in a good mood when we worked together. As time went on, the more games I played and the more I enjoyed the company of "gamers" over people who didn't game. I would prefer to stay home and play games than go out with friends so that I could make sure I was up to date for the conversation on my next shift. Customers wouldn't expect me to know anything and generally didn't trust what I said but the guys knew how much I knew about games by this point and trusted my opinion. Soon even they were asking me for recommendations and I developed my own base of customers who would look to me for gaming reviews. My colleagues at EB became my best friends, especially Demetris, him and I deemed each other "Super Best Friends" because we got along so well. The more games I played the more into it I got. They got me into World Of Warcraft, where they got me into their guild and I loved it. I would raid every week with them and absolutely loved it. EB Games had renewed my faith and love of gaming and I had never felt better about myself. I was a nerd and proud of it!
I soon got invited to a website called
gorgeousgamers.com
through someone off of WoW and started talking to more gamers. Soon practically all I did was play WoW, Xbox or talk about games. GorgeousGamers.com asked some of its top rated female members if they would be interested in doing a calendar for the website and I thought about it and decided to do it simply so when I was older I could be like "well at least I used to be hot".
And then one fateful day, I was looking on the forums and saw a post about our calendar being posted on some gaming blog called Destructoid. I'd never been a big fan of Kotaku, Joystiq or IGN because they all seemed to be controlled by elitist men suffering from small man syndrome so I wasn't expecting much. I clicked to it and was shocked to see myself in my underwear for all to see on their main page with the other girls featured as well. I read the
article
written by a certain robot named Niero and was really flattered, and out of curiosity I started reading their other articles. I really liked what I read, they were witty articles that were just being honest and it felt like they were well written but by someone not on a power trip.
I decided to lurk around a little longer, then one day I got a message from someone asking me if I would mind doing an interview for Destructoid, and I thought ummmm k why the hell they wanna interview me I don't know but sure I'll give it a shot. So some guy named Nex added me to msn and started talking to me. Soon into the conversation I started feeling a bit like I was being interrogated, and after I apparently answered the questions correctly he explained to me that the point of the interview was to find out if I actually played games. We then went on to discuss a lot of things but you can read the article itself
here
. Nex then told me that I should join the forums to get to the know the community and so I did. I soon stopped visiting other sites and became addicted to the site. CTZ even asked me to go and check out a Nintendo event for the site and I was so overwhelmingly flattered by it. Especially when the blog I wrote about it was promoted to
front page
. I started to realise even more so that maybe the staff at Games Wizards were just a bad first experience, and how amazing "gamers" can be. I ultimately left EB earlier this year because I needed a change of pace and needed to earn more money. By this point Gary, Demetris and I were all managing our own stores and our own staff (Rob was overseas snowboarding) but still calling eachother every day to discuss what we were playing and how we were doing.
So I want to thank my brother for that day he decided I wouldn't break the controller of the NES and let me play and fall for Kid Icarus.
And I want to thank EB Games Hornsby and all of the staff of EB Games Australia that I met during my time there. Everyday I miss the good old days of EB Hornsby.
And finally I want to thank the Destructoid community, Niero, Hamza, Colette, and all of the staff for making this site what it is. And although I did go M.I.A for a while, please dont take it personally. I was dating someone at the time who was very threatened by certain members of the site and out of respect for him(and apparently none for myself) I stopped coming to Destructoid for a while.
I love Destructoid, it has made me feel like I fit in to an entire community and I've never cared so much about so many people I've never met before in my entire life. And I want to thank you all for this. <3 Foo Liz