Behold! The machine of machines! My computer! It's a nice gaming machine, but it's starting to fall behind the curve. A brand new machine would make me very happy. I might even donate the old one to someone else who needs a good gaming platform.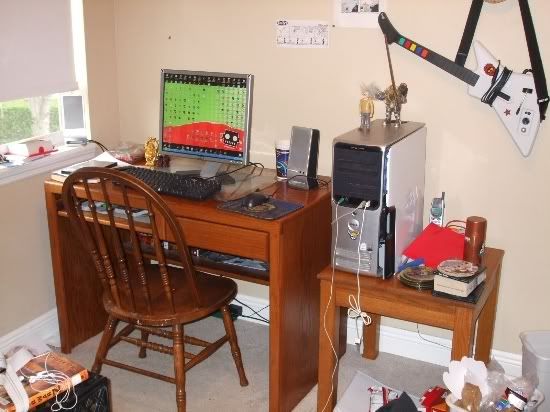 View the guitar of awesomeness, the big daddy with the bigger sword, and the ultimate Dtoid wallpaper.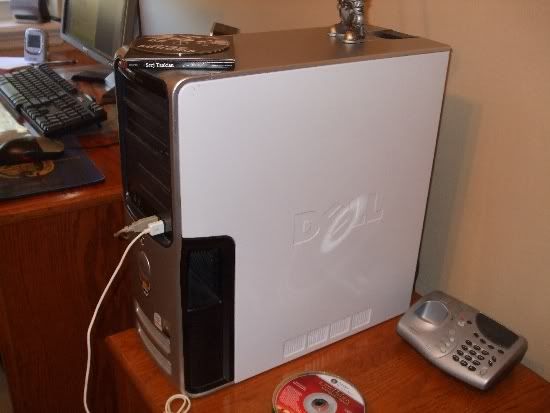 A closeup, for those inclined. Wires, phone, CDs.