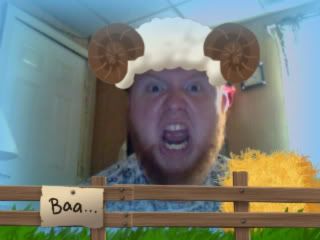 Hi! I play video games and don't afraid of anything. Well, I am afraid that I might accidentally a whole Jill sandwich... but the chances of that happening are slim! I don't blog as much as I'd like to.
I've had every system I could get my hands on since I first played
Super Mario Brothers
on the NES, and currently I have a Wii, Dreamcast, PS3, and 360 hooked up to my TV. My all time top 5 favorite games:
Super Smash Bros. Melee
,
LoZ: A Link to the Past
,
Super Metroid
,
Chrono Trigger
,
Castlevania: SotN
.
I don't really have a favorite genre, because I like pretty much all video games. It's easier to just list the genres that I don't like. Simulation sports games (Madden, Tiger Woods, etc.) are no fun at all in my opinion and most FPS games (with few exceptions) bore me.
I wanted to join this community because the front page posts are fantastic, and the cblogs are packed full of win. During my time here, I've met tons of amazing people, and have had an awesome time at the first Mega-NARP in Cincinnati. My favorite thing about Destructoid is the
cocks
. Long live Destructoid.com!
On a NVGR note,
these
men are amazing!