In less than 24 hours we will be partying so hard it won't even be fucking funny.
Like this, but sexier.
I'm not going to say much, I'm just far to excite.
I'm just going to go over some things that you may or may not know.
You're more than welcome to shower here, but I only have one shower, so queue early. Bring a towel.
Sleeping bags or whatever you want to sleep on. Sorry, floor space only.
Camping chairs would be amazing too, I don't have much in the way of seating.
POWER STRIPS, POWER STRIPS, POWER STRIPS.
Any extra gear you can cram into your vehicles. Games, TV'S, Consoles, laptops, controllers, whatever. Bring as much as you can. Better to have and not need.
Also, this time of year Ohio can get a bit of a chill at night. You may want to bring a hoodie or something just in case.
No smoking in the house.
If you plan on bringing anything
recreational
, be discreet and prepared to share.
Oh and hey, you guys know we have a google map thread?
Check it out and add yourself if you'd like.
Everyone should have my number and address. If you don't, leave a comment below.
Sounds like people are going to be rolling in around 6, so I will see you all then.
Can't wait.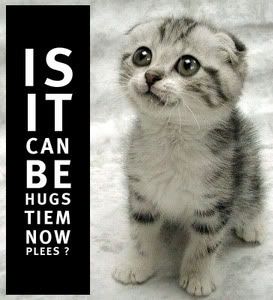 Almost kitty, almost.
---
LOOK WHO CAME:
DtoidMidwest
Jon Bloodspray 1
ZombiePlatypus 1
HerosPlayDumb 1